What Did You Discover During Your Wide-Format Discovery?
For more

By Debbie Nicholson, Think-to-INK!
Too often, we don't ask our customers essential questions regarding their Wide-Format project.  This exclusion leaves an impression we are just "order-takers." 
We must be consultative and ask pertinent questions to uncover vital information that helps estimate the project correctly.  More importantly, it allows us the opportunity to open our customer's eyes to the proper substrates, processes, finishing, and hardware options we can offer.  But, first – we need to ask!
Wide-Format Discovery questions to engage your customers (just a few)!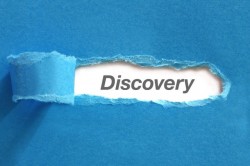 What is the name of this project
Project Specs (size, quantity, substrates, etc.)
What is the production quantity, and do you need overs
Asking for a budget (thoughts) – this can be the hard part

Do you already have a budget allocated
What is your budget range for this project
Are you responsible for establishing this budget

Are the graphics being displayed inside or outside
How long will the graphics be displayed or in use
What substrate materials (flexible, rigid, textiles) do you have in mind
Would custom finishing be needed for this project
Will you provide the hardware or may I suggest hardware options
Are you open to production and finishing suggestions
What market(s) are you trying to engage
Would you like us to provide a "prototype" for review
What are some challenges you're looking to solve for this project
What is the delivery or install date
Would you like us to estimate the install
When would I receive finished art
How often would you like to receive project status reports
Do you have special packaging/fulfillment requirements
Is this a monthly, quarterly, or annual project
When do you need to receive the estimate/quote
Do you need anyone else copied on the estimate/quote
Will this project be delivered/shipped directly to you; or another location
If sent to another site, how many samples would you like to receive
Are you looking at any other printing solution providers at the moment
Are there any other project(s) I could help you with today
Now, you have enough information to supply your customers with a complete and informative estimate proposal!
Previous Article Update:
In one of my previous articles, 'HIRE a TALENTED Wide-Format Production Manager,' I talk about the value of hiring someone who has a natural aptitude and skill for managing production.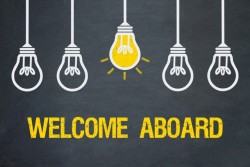 Recently, I had the honor to assist a client in the hiring of two new talented individuals for the Production Manager position and Manager of Pre-Press and Design. 
While it was difficult and emotional for the owners to make these changes, it was necessary for the continued growth of the Company. 
Both new-hires have already brought forward ideas for better production practices as well as a more determined speed-to-market attitude.  Their influence, experience, and knowledge are evident to not only the Leadership but the other employees as well!
In Closing:
Build your Company today as if you were starting all over – knowing what you know now!
I believe it would be much different.