HIRE a TALENTED Wide-Format Production Manager! "Hello – what are you waiting for?"
For more
By Debbie Nicholson, Think-to-INK!
https://www.linkedin.com/in/debbie-nicholson-24a53627/
Personal Note: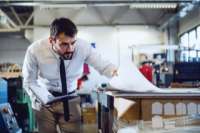 When visiting with "new" or potential clients the first item on my list is to meet the entire "wide-format" production staff (one-on-one).  This department is the heartbeat for your clients. 
Truth:  My most successful customers (sales/profit) saw the need to hire a TALENTED Production Manager for Wide-Format.   Customers who have not made that change/decision are struggling from the inside-out – it is detrimental to the success of the department and the entire company to have the correct person "in-charge."
Let's define Talented:  Having a natural aptitude or skill for something.
Similar:  Gifted   Skillful   Skilled   Accomplished   Brilliant   Expert

Hey, I am not saying it is EASY to find the "right" person for the Production Manager position – but ignoring a replacement or change in employee duties destroys your company in ways you can't even realize or measure.  This might be a stretch but placing employees in positions they are not skilled in (without continual education) undermines their success as well.
I have stated several times in my articles that there is nothing easy about Wide-Format Printing – so why make it harder by not employing the talented people in the obvious important positions.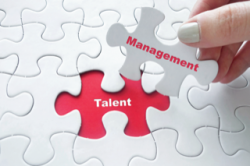 Talented Production Manager (Short Job Description):  Wide-Format (no specific order)
Understands and can operate all equipment
Understands the true capabilities of the production team
Demands cross-training for the entire staff with proven skills and continual education
Is well versed in production-flow and teaches the team better processes and procedures (daily)
Shares a wealth of knowledge, continually, so the team works as one unit
Conducts a 15-20-minute production meeting every morning to discuss projects and installations
Approves all ordering of materials for working projects as well as staple inventory
Meets with vendors quarterly to secure the best prices and discuss timeline expectations
Occasionally, will meet with clients side-by-side sales to educate and discuss complicated projects
Hires and is responsible for all installers and installations (tracking system should be used)
Conducts POST project meetings with the entire staff for better understanding and leaner manufacturing.  What could we have done differently?  How could we have saved time/money?
Most importantly, establishes timeline(s) for ALL production in the department.
MUST understand all printing processes, lamination, finishing techniques, hardware, uses, and installation
Attends Trade Shows to learn about new equipment and flexible/rigid substrates & hardware
Monthly or Quarterly Meeting(s) should include all sales/customer service to show new products and processes learned in previous months
Full of tips and tricks in the Wide-Format Industry – saving money and time is key

In Closing,
I can't stress how important the position of a (TALENTED) Wide-Format Production Manager is to the success of your organization.  Spend the money it takes to hire the right person that can take you to the next million-dollar level in sales…you will be glad you did!
Remember – my clients who have top-notch Wide-Format Production Managers are doing well and increasing sales like crazy!