Did We Win the Project?
For more
By Debbie Nicholson, Think-to-INK!
https://www.linkedin.com/in/debbie-nicholson-24a53627/
If you read my previous article published here in American Printer on February 24, 2023, 'Wow, Are You Obtaining Other Bids Now?', I promised to provide an update on the 20 Full-Wrap Fleet Graphic Project estimated in February.
Update:  I received a call from the client asking if I had a few minutes to review the estimate over the phone.  His shaky voice showed me he was anxious about discussing the details (albeit the cost – I was certain).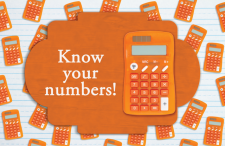 Danny began the conversation by reaffirming the remarkable customer service, high-quality production, and skilled installation he experienced and witnessed consistently throughout the first branding roll-out program. 
So, my instinct warned me – he is buttering me up for a lower price – you know the drill, right?
I was shocked when he told me the competitive price he received (I didn't ask, I didn't need to know). However, I did ask him to identify the material brand as good, better, or best.  He said best. (I won't post that information here)!
Here it takes a turn -- he did suggest (emphatically) that the project was mine if I could come in under the other vendor's pricing by 10%.  So, at that moment, I decided to stay quiet to let there be a few seconds of silence -- that tends to make a phone conversation a bit uneasy (which was my point).  I assured him I would call back shortly with a response.
Expectedly, I discussed the conversation with the company's owners, and they agreed with my decision.
QUESTION:  Did We Win the Project?
ANSWER:  NO (we graciously declined)!
In Closing:
If you follow my articles, you know I am neither shy, nor ashamed of making a profit! 
Distinction:  Never accept a project because it will look good on your WIP Report.  Seek out projects that are positive for your P&L Statement.
Print for thought:  We knew our numbers, understood the project complexities, and agreed that turning down unprofitable projects is always in the company's best interest.
Thrilling news, my client has two massive projects in-house that are profitable -- we consider that the WIN!