Value Is Not What You Think It Is, It is What Your Customer Says It Is!
For more
By Debbie Nicholson, Think-to-INK!
https://www.linkedin.com/in/debbie-nicholson-24a53627/
The question is, are you delivering value?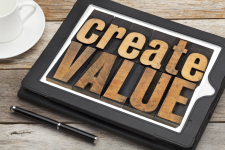 We get so busy selling, estimating, writing up jobs, following the project through production, and ensuring it is delivered on time that we forget to measure if our customer realized what we went through to make it all happen! Do they even know what we accomplished for them is VALUE?
The irony is, more often than not, customers got more than we promised!  But, of course, this means we probably didn't charge enough in the first place!
So, how do customers measure value?
1.  Exceptional Customer Success Reps
2.  Reliable, Consistent and Outstanding Quality
3.  Deep Relationships With Staff
4.  Transparency and Honesty
5.  Willingness to provide project insight and direction
6.  Journey mapping the experience with defined customer touchpoints
7.  Continual education of products your customers should know about – and don't
8.  Listening – customers want to be heard
Oops, I left something out – cost! Okay, so I did that on purpose!  However, having surveyed many of my clients' lost customers, rarely has the cost been why they moved their business to another vendor (usually, that decision was out of their hands).
Somehow, in printing, we are our own worst enemy – I see it time and time again! We have so much to offer our customers, expanded services portfolio, and production capabilities that offer superior quality, knowledgeable and experienced employees, yet we don't realize our value.
Maybe the first thing we need to do is measure our value! But, if you do decide to take this challenge on – you may uncover you are not charging enough for your product offerings, or you might realize your customers are not experiencing enough value!
The measuring process will allow you the opportunity to redefine and adjust your business model based on True Value!
In Closing!
Implementing strategies to show your customers you genuinely care about them, and their business is most important in retaining them long-term.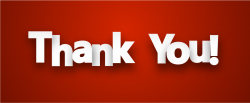 Don't forget to thank your customers this Holiday Season. But, of course, a phone call is preferable, because while you are thanking them for their business, that allows them the opportunity to thank you – which is always great to hear!
Our mindset should not be transactional; it should be interactional.
Remember:  Value is what the Customer Says It Is!