Why Didn't We Think of That! Close the Sale by Buying Stakes in Both Xerox and HP
For more
An American Printer Commentary
By Andy & Julie Plata
Co-CEOs, the OutputLinks Communications Group
Xerox's $33 billion cash-and-stock offer for HP, which happens to be three or more times larger in value than Xerox, continues to keep the financial community focused on the print industry for the coming weeks.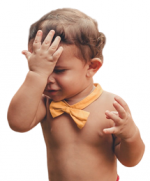 Who's on Top
HP and Xerox's board members have spent the past ten days trying to determine:
If and when to consummate a deal;
Should Xerox buy HP, or should HP buy Xerox;
Who will be the CEO and Board of the merged companies;
And many more details.
New Disclosure

This week, Carl Icahn, Xerox's largest shareholder, disclosed that he also owns 4.2% of HP. It turns out that from February through August of this year, Icahn bought HP shares valued at $1,200,000,000. Wow!
But what we found most interesting about the disclosure was that Mr. Icahn indicated he bought all those HP shares with no intention of influencing a merger between the two companies. And yet - only 2.5 months later, those two companies, in which he has substantial ownership positions, are seriously discussing a merger. Is that not amazing?
With substantial ownership in both Xerox and HP, Mr. Icahn commented recently that the combination is a no-brainer that could yield big profits for investors – which includes him.
Last week's article titled "Thoughts, Musing, and Questions on The Xerox HP Buyout News" included this observation:
However, Xerox's offer should be viewed through the lens of the company's largest shareholder – Carl Icahn. Icahn and fellow major owner, Darwin Deason, are the venture capitalists who engineered the Xerox takeover from FUJIFILM last year. And, in Carl Icahn's venture capital business, this type of creative approach to stimulating offers is often practiced. More>>>
Where's the Big Win for Print Professionals?
If merging the two companies can provide a big win for investors, as Carl Icahn predicts, then where's the big win for print professionals – the owners, employees, and suppliers of companies supporting the print industry?
How will all this affect four critical questions for print professionals:


Will the cost of goods and services decrease?
Will better technology be introduced to reduce operating costs and increase productivity?
Will more people choose to enter the print industry to replace retirees?
Will print buyers increase their print spend?
What are your thoughts on an HP/Xerox Merger?

Good or bad for the print industry?
Good or bad for you as a print professional?
Stay Connected
We will continue following this transaction closely. Our goal is to provide our readers with a series of short synopses of what we learn as we learn it.
For consistent updates and to share your views on the Xerox / HP transaction, join us at LinkedIn's 'Print Industry Thought Leaders' group.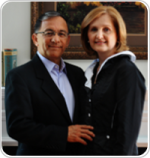 Thanks for Reading.
Promoting print tech for the digital age,
Andy & Julie Plata
Co-CEOs, American Printer and the OutputLinks Communications Group
Stay tuned for our continuing Commentary on the changing print-tec industry environment and its effect on clients, employees, dealers, partners, and stockholders in the global print industry.