Are Wide-Format Customers Going Soft On Signage?
For more
By Debbie Nicholson, Think-to-INK!
https://www.linkedin.com/in/debbie-nicholson-24a53627/ 
Well, I hope so!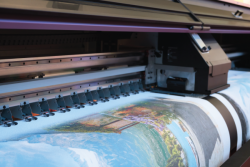 Soft Signage is described as using soft materials for graphic displays and more (printed on textile or fabric-based substrates). 
Traditionally, products are printed on plastic, vinyl, or paper.  However, there has been a rapid shift over the last years towards Soft Signage due to its transportability, durability, and price. 
Ways customers could go soft on signage (just a few ideas) 
Banners 
Backlit Signage 
Wall Covering 
Flags 
Garments 
Trade Show Graphics 
Fabric Displays  
Feather Flags 
Blade Signage 
Home Soft Goods 
SEG Wall Décor (Silicone Edge Graphic) 
Ceiling Lighting 
Décor Lighting  
Backdrops 
Room Separators 
Ceiling Sound Barriers 
PPE Products 
 
Soft Signage permits certain products, such as banners (large and small), flags (interior and exterior) to be rolled and soft folded for smaller packaging and economically friendly shipping.  Which can be 1/3 the cost of rigid substrate products. 
Soft Selling The Advantages: 
Flexible Material 
Super Quality Printing 
Washable 
Durable 
Eco-Friendly 
Pricing 
Transportability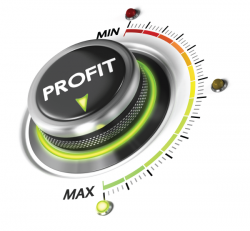 From where I sit… 
If you have considered expanding your W-F printing capabilities to enhance your diversified portfolio -- Soft Signage could be your next profit center. 
Adding textile and fabric printing to your production line-up improves customer relationships and retention, and it's just fun! 
It's no secret – revenues are down…but the companies embracing new and unique W-F products along with the addition of new W-F equipment are feeling more confident with current and future business opportunities.  
So, is now the time for your company to enter this space? Feel free to contact me if you would like to discuss the soft signage market and steps to enter it. 
In closing… 
Think and Choose, don't Feel and React! 
If we put a plan-of-action in place, we minimize our fruitless reactions and maximize our intentional choices!