Is Wide-Format Supply & Demand Making You Dizzy?
For more
By Debbie Nicholson, Think-to-INK!
What the heck!!!!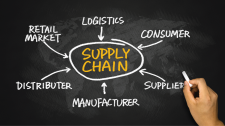 Our customers are coming back – and we can't get the materials we need!
Did you know that the economic equilibrium is at risk? Meaning, we are not at the point where quantity demanded, and the quantity supplied are equal. The supply chain is missing crucial links necessary for Wide-Format printers to produce products for customers. PSPs are now the ones missing the boat - literally!
Back Story!
At the beginning of the year, on a Wide-Format Peer Group Zoom Conference that I facilitated, I had a guest speaker from a highly regarded, huge brand in our industry discuss the upcoming supply-chain wave.  Frankly, I did trust her, but there was a part of me that wanted to believe her proof could be somewhat skewed because of the unparalleled effects of COVID-19…surely, this would not be reality. But boy was I wrong…she was right…I mean precisely correct!
It is uncanny how everything she talked about and backed up with solid evidence has come true! I will leave the rest of this un-written statement for your discretion.
Take Action – Don't Wait!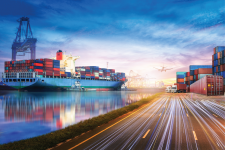 This problem isn't going away anytime soon! Over the last few weeks, the large distributors I have talked with have confirmed they don't see the 'calming of the waters' until the end of the first quarter of 2022.
Here are a few thoughts on how to navigate: (no particular order)
Meet with your management teams to inform them of supply shortages.
Immediately provide customers with a letter and a phone call to validate the reason for price increases and low inventory.
Action Plan: Keep customers up to date as changes occur.
Call your distributors to discuss available inventory and replacement suggestions.
Commit to your distributor for bulk orders to obtain a price freeze.
Stock your shelves with common production goods – purchase now.
Estimating projects – affirm current pricing with your distributor and clarify, in writing -- days the quote is valid! Make sure you read the fine print.
Take action to discuss upcoming projects with customers that could be affected.
Supply customers with material alternatives.
Allow extra time for estimating projects – obtaining materials and the pricing is a sliding scale.
Purchase from multiple distributors – when a distributor's allotment has been met you will need buying relationships with other distributors. Note: If you are not a current customer, you could be turned away.
Don't forget to ask if you will incur extra shipping charges.
Most Importantly! Research and seek out (PSPs) manufacturers in the United States. Last week I interviewed a respected U.S.A. manufacturer of roll-to-roll products that are experiencing a 3-7day ship to their distributors. Their typical goal is 3-4 days…so they are holding pretty tight at 3-7 days.
In Closing!
Transparency is vital for customer loyalty and customer retention.
Get in front of this! Be the provider that keeps customers enlightened and educated with the supply chain problems. They will appreciate your honesty and willingness to guide them to alternative materials.
Do your homework – know your options.
Remember, be an Order Maker – not an Order Taker!