Wide-Format Vertical for Health Care!
For more
"Make this appointment as soon as you can."
By Debbie Nicholson, Think-to-INK!
https://www.linkedin.com/in/debbie-nicholson-24a53627/
Personal Note: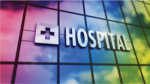 Over the last several months, I have had the opportunity to visit doctors' offices, specialized clinics, hospitals, care centers and mini-hospitals (now owned by doctors).  So, I thought, why not –- let's talk about all the Wide-Format opportunities within this specific Vertical!
Let me say – the design aspect in some of these facilities (is beautiful).  These groups are working hard to make you feel comfortable and calm so you will come back -- and -- tell everyone about the great "visual experience."
Health Care:  Wide-Format Products within this Vertical!  (not in specific order)
Exterior Road Signage
Parking Lot and Parking Garage Signage
Exterior Building Signage (all sides)
Sidewalk Graphics
Window Graphics
Floor Graphics
Elegant Directories
Directional Signage (ceiling danglers)
Front Counter Signage
Soft Signage
Waiting Room Murals and Informational Signage
Custom Seating (opportunity for fabric printers)
Custom Wall Décor (Dimensional) & Framed
Custom Printed Entrance Rugs
Reception Area Murals
Elevator Wraps
Elevator Graphics
Hallway Directional Signage
Door Signage
Departmental Signage
Custom Printed Wall-Covering for Hallways, Departments & Offices, Hospital Rooms
Internal Signage in Hospital Rooms
Ceiling Graphics (Backlit)
Restroom Signage and Graphics
History Wall (sometimes 10-12' in length)
Special Government Signage Requirements (Safety Signs, HAZMAT Signs, HIPPA)
Stanchion Signs with Inserts
Break-Room Signage
Cafeteria Signage
Wayfinding Signage
Counter Signage for departments
Children's Floor:  OMG – it is endless
Stand-Off Lettering
Custom Break-Room Table Tops (Wraps)
Stand-Up Cut-Outs
Banner Stands (Change-out Often)
Special Events
Promotional Items (Don't forget these special items)

Along with Internal Training Sessions they give away special branded gifts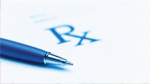 In Closing:
Doctor's Orders:  Review and work the list above and I am sure you will feel better!
As always, I welcome your comments and suggestions.
Additional Verticals to Investigate For Print Applications
Automotive
Banking
Consumer
Education
Engineering
Energy
Oil and gas
Fast-moving consumer goods (FMCG)
Financial (Finance)
FinTech
Food and beverage
Government - federal, state, local
Healthcare
Insurance
Legal
Manufacturing
Media
Raw materials
Real estate
Religion
Retail
Jewelry
Technology
Telecommunications
Transportation (Travel)
Electronics
Not-for-profit