Setting Wide-Format Printing Business Goals?
For more
By Debbie Nicholson, Think-to-INK!
https://www.linkedin.com/in/debbie-nicholson-24a53627/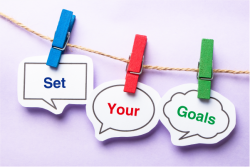 I have noted a disengagement in Wide-Format Printing goals for companies and the lack of planning for reaching those goals.
Creating short-term and long-term business goals is an important step towards business growth, but it's only the first step.  There are many other steps to achieve those goals; create a defined action plan, expect accountability, stay motivated, employee inclusion, calendared implementation, updates, dedication, stick-to-itiveness, and just plain hard work!
Business goals you might want to consider: (just a few)
Hire new employees (sales, customer service, production, management…)
Create new products for manufacturing
Re-evaluate estimating and accounting systems for accuracy
Update accounting system with up-to-date distributor pricing
Purchase new W-F equipment to meet client's growing needs
Build a learning culture organization
Re-examine customer engagement – make necessary changes - immediately!
Stage production departments with essential lean-manufacturing processes
Initiate accountability measures (for all employees and departments)
Update standard operating procedures (SOP)
Initiate cost-saving measures – all departments
Reduce ongoing business expenses
Increase traffic on your website or blog
Begin using multi-channel marketing to increase revenue
Improve the financial health of your business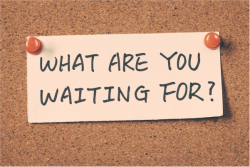 I have experienced that talking to someone else who has achieved similar goals can help the process (time consideration and true reality).  Are you willing to work hard and consistent to achieve your goals; are you experienced and knowledgeable at what you're attempting?    
When you feel there is no light at the end of the tunnel, your passion can keep you from giving up.  Passion can help you enjoy the process to your end goal enough that you don't need to rely solely on desire.  Make sense?
From where I sit…
The Wide-Format Printing business segment for many clients has been their saving grace through this horrific ordeal…a.k.a. COVID-19!   Essentially, the wide-format segment is leading the pack within their diverse printing capabilities. 
It's no secret – revenues are down…but the companies embracing new and unique W-F products along with the addition of new W-F equipment are feeling more confident with current and future business opportunities – you need to go to grow!
In closing…
Don't sit by the phone and wait for it to ring – because the only people calling are trying to sell you a warranty for your car.  Yes, I get those calls too!
People will always remember the year 2020 as the year of COVID-19.  Goal setting is taking control of a bad situation and turning it into a determined, powerful motivator.
Let's change the acronym for COVID to say…
Celebrate Our Victory In Determination!