Vertical Market Proof for Wide-Format Printing! "You Betcha!"
For more
By Debbie Nicholson, Think-to-INK!
https://www.linkedin.com/in/debbie-nicholson-24a53627/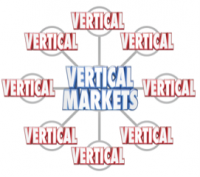 Definition: Vertical Market
A vertical market is a market in which vendors offer goods and services specific to an industry, trade, profession, or other groups of customers with specialized needs.
Back Story: (Client)
During the first quarter of this year (2019), my client made a presentation to a large Realty company that owns and operates 19 Outlets & Mall Stores (High End).  NOTE:  Since that meeting, my customer has been receiving GREAT work…weekly.   
Current Story:  Vertical Market Continued (and verified)
This week, the same client completed another impressive presentation to an even larger Owner/Management Company that operates 60 Malls (Outlets & Mall Stores).
The buyers were surprised and excited with his knowledge and expertise regarding Malls.  Also, they enjoyed his passionate attitude as he talked about providing solutions and ideas for their Outlets & Mall Stores.
Side Note:  Before my client returned to his office, he received an email from one of the Mall buyers to quote and assist with a project.  (How often does that happen?)
Don't think for one minute this path has been easy.  There has been a determined and dedicated commitment to research and educate all company employees to learn the best processes and procedures for a continual flawless execution.  Exciting stuff!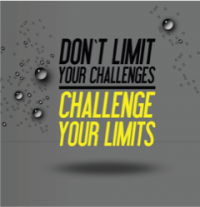 Expect these challenges:
Learning Curves
Buyer's Needs & Wants
Architectural Drawings with Specifics (maybe not up-do-date)
Not having back-history changes to certain malls and stores (no documentation follow-thru)
Tight Delivery Timelines (with install constraints)
Installation Requirements
100% Project Management
Consultation Requirements
Design Team on Staff (might be required)
Prototypes & Proofing
Working with the Grounds and Facilities management
Continual tracking and time management of projects
…and much more
Work your Vertical Markets!
I "betcha" you will experience Wide-Format Growth!!!!