Understanding the Value of Wide-Format Printing!
For more

By Debbie Nicholson, Think-to-INK!
https://www.linkedin.com/in/debbie-nicholson-24a53627/
What title do we give individuals who sell for us -- salesperson, sales representative, account executive, sales executive, sales agent, sales consultant…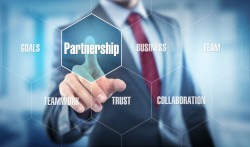 In my opinion -- no worry how the title reads – the main responsibility and objective should be business development by cultivating partnerships.
Selling, especially in today's market, should be focused on helping clients identify and address their needs to achieve their goals -- not ours.  High-quality business development strategies must include a nurturing element, or those efforts will never reach their full potential.
Remember, serving our clients to improve their business efficiency is essential, so defining the wide-format printing process will solve problems with thoughtful and strategic recommendations while offering your full suite of products and services.
We must be relentless in showing our clients how they can benefit from our products and services. In this way, sales is not an adjunct of their business but an essential conduit to their success.
From the inside!
I consider myself fortunate to experience an aerial view inside the world of Wide-Format Printing. I have noted some companies depend on their legacy reputation to feed their company's business.  In contrast, others see the need for multi-channel marketing in conjunction with an experienced, trained, and defined wide-format sales team.
In my opinion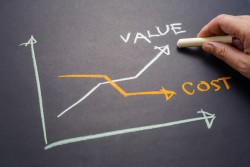 – the company that spends the resources and has a defined, continual sales training culture will excel in customer retention and customer acquisition – without a doubt.
Over the last three weeks, I have been conducting defined Wide-Format Printing sales training and education daily, via Zoom and by phone, for an individual brand new to our industry – never even sold a business card before.  Her former career was pharmaceutical sales – defined as a representative educating physicians and other medication prescribing professionals on new developments in the rapidly advancing industry.
After just three weeks of training, she has connected with current clients via phone and email and has set up a major appointment (high dollar projects) for next week.  While I would like to believe that her acceleration is because of my training and educational programs…I believe it us just within her to stay challenged and learn everything she can to use her internal abilities to help educate wide-format clients and to introduce them to new developments in our rapidly advancing industry.
Sound familiar?
There is nothing easy about being in sales…the heartache, the let-downs, the continual pivoting and shifting, the massive emails and phone calls, and the continual learning process.
However, there is nothing better than the feeling when you receive a call from a client stating the project just completed was over-the-top with quality and accuracy and the customer experience was far beyond what they had ever experienced before.  Now, that is something to write home about!
In Closing!
What is your Wide-Format Sales Training culture?  Do you onboard your new sales individuals with a pre-written, cookie-cutter program?  Is that working for you?
Do you train and educate on demand - taking into account the learning potential for that specific individual.  Everyone learns and comprehends differently – taking that into account during your training programs can make a difference between a successful or not successful outcome.
The first step in training an individual for sales in our industry – should be.
 Understanding the "value" of Wide-Format Printing
 
The most painful lessons yield the most impactful lesson!