Is It Okay to Fire A Client?
For more
By Debbie Nicholson, Think-to-INK!
https://www.linkedin.com/in/debbie-nicholson-24a53627/
From Experience:  ABSOLUTELY!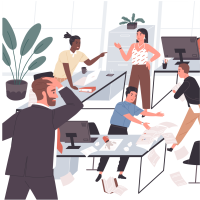 Sometimes "fruitless" client relationships deteriorate and can threaten any business.  (Defined as failing to achieve the desired results; unproductive or useless).
Take note:  Fruitless client business relationships will deplete and attack your company's bottom line.
It's difficult to admit you need to release a client from your misery; hopefully, a few call-outs below will motivate and strengthen your company's boundaries.
Continual unrealistic demands and timelines – no exceptions
Always pushes back on pricing (no matter how complex the project)
Project details are incomplete even with appropriate discovery questions
Does not take accountability for misinformation – denies mistakes and errors
Proof approvals lag, causing production delays and OT expense
Response to project questions requires continual follow-up (emails, texts, calls)
Customer Change Orders are not approved quickly with updated POs
Rush projects are unorganized, quick-to-change and lack complete details
Shipping lists are incorrect and not kept current – delays scheduled drop dates
Asking for continual discounts (because, because, because)
Payment of your invoices are always delayed with excuses and broken promises
The client utilizes blame-shifting in conversations with their upper management
Manufacturing processes and procedures are under attack from every department
Expected profit, if any, is never captured!
 
In closing­­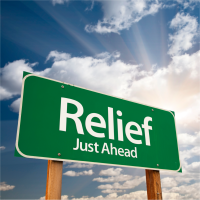 A healthy client relationship from time will experience a few bumps in the road – after all, it is a relationship.  However, it might be time to bow out gracefully when you continually experience a lack of client support, collaboration, honesty, and accountability. Have a final meeting (face-to-face) with your client and include any final tasks regarding a project, and return any documentation, files, or artwork.  Also, suggest a replacement that could take over their business (You're thinking…you should refer your largest competitor).
Take your business back!  Work with clients who appreciate you and your company for the continued value you provide to make them a more valuable asset for their customers!