Wide-Format is "Now Hiring, I Mean NOW!"
For more
By Debbie Nicholson, Think-to-INK!
https://www.linkedin.com/in/debbie-nicholson-24a53627/ 
Now Hiring: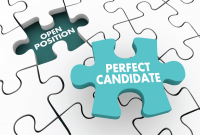 PSP's have never done as much hiring as they are "trying" to do today.
While driving out and about, I see an abundance of "Now Hiring" signs -- everywhere!  I wonder who is printing all those signs -- is it you?   Or, are you also Now Hiring?
The Hiring Process:
Many companies have outsourced much if not all of the hiring process to employment search firms; because the in-house recruiting and hiring task are just too taxing and arduous with little to no positive results. 
Also, I suspect most new employees in our industry weren't searching for a new job.  However, they were 'persuaded' to apply for a position.  If you haven't heard, an alternative avenue of securing employees is recruiting from your competitors. Right? 
I hear this often – "Debbie I am in desperate need of adding seasoned outside sales reps to bring in new business – do you know anyone – I am having zero luck!"
A Few Questions you may want to think about before hiring your next sales rep:
Are you searching for "commission only" sales reps?

Are you offering a very minimal base pay + commission?

Are you offering a very minimal base pay + commission + incentivized bonus?

Are you willing to pay an employment placement agency for a top-dollar sales rep?

Have you thought about promoting from within through -- (offset sales, insides sales, customer service)?




 Many times, the answer is right in front of us!

Do you identify continual learning as part of the onboarding plan?

What is your approach for dealing with retention?

Are you so obsessed with new technologies and cost savings that you sidestep your most 

important goal; making the best possible hires!  I'm just asking?
NOTE:  Do you consider the unavailability of great talent with­ exceptional skills to be the biggest threat to your growth potential and even survival?  You are not alone!  However, uncovering what great talent really looks like can bring clarity to your hiring process.
In my opinion, PSPs who have employed experienced and customer-oriented Sales Managers are the most successful at fulfilling the desired sales needs for any company.  However, I have noted that this critical position is rarely filled in our industry now – I am curious if that out-come is worth the lack of income?
Here are known struggles Sales Reps face day in and day out.
Using Lead Generation Attracting Qualified Leads

Working with Unresponsive Prospects

Standing Apart from Competition

Learning to ask the proper Discovery Questions

Staying Motivated and Challenged

Spending too much time on administrative tasks

Maintaining Customer Relations After the Sale

How to Effectively Sell and Work as a Team

Knowing when to ask for HELP!

Absence of Continual Learning & Education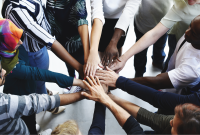 Finding the "perfect" staff to take us where we think we want to go is hard.  However, if we work together and have continual collaboration and company vision awareness, we will grow and thrive as an entire company.
In closing:  I have a few search firm contacts specializing in placing individuals in the Print industry, so please feel free to drop me a note for further conversation