What do buyers expect from a Wide-Format Printing Company? How about -- The Truth!
For more
By Debbie Nicholson, Think-to-INK!
https://www.linkedin.com/in/debbie-nicholson-24a53627/
Backstory
Several weeks ago, the CEO of a well-known Wide-Format Printing company asked if I could fly in to take part in a "new-buyer" client meeting.  Before my visit, I asked him to forward all (history and current) information regarding the company.
Introduction to Client!
The CEO introduced me as their in-house Wide-Format consultant, having been in the industry for 25+ years.  She shook my hand and said, "Wow, that is great to know -- I have been in the sign business for 25 years myself."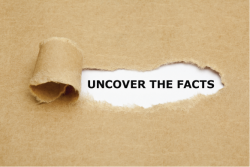 Once we were seated, the buyer seemed aggravated, confused, and upset regarding some essential signage elements she had produced recently with another vendor.   She was seeking a financial resolve (reimbursement) from the vendor because they did not produce the signs as required by specifications supplied.  The vendor denied the mistakes and refused to refund her expenses.
Our customer described the custom signs in detail (also reviewing the architecture drawings with us).  These custom signs should provide a 4-5 year outdoor longevity with the assigned clear gloss topcoat.  However, she said there was no clear gloss topcoat applied to the reveals.  She was able to peel up the gloss layer on the top???
During our conversation, I realized the vendor did not apply a clear gloss topcoat – only an Adhesive Laminate (ignoring the reveal(s).  I suggested she visit her current vendor and ask them to explain the entire process (in detail). 
She called my client a few days later, after meeting with her vendor.  She is being reimbursed for the entire project.  She thanked us for our review of this project and giving her the informational content to approach the vendor for a resolution. 
As of Today!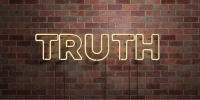 My client won the bid to produce the facilities outdoor signs, for all their locations.  Also, many additional projects have been awarded since our visit.  TRUST goes a long way!
In my experience, customers enjoy learning new and more effective processes and procedures for their products – if given the options.  Ultimately – it is their decision. 
Making your job easier can be a huge gamble – are you willing to risk it?