You Can Quote Me "Estimates Are Safer!"
For more
By Debbie Nicholson, Think-to-INK!
https://www.linkedin.com/in/debbie-nicholson-24a53627/ 
Should we provide our Wide-Format customers with Estimates or Quotes?  Great question.
Estimates and Quotes have very different uses.  Understanding the advantages and disadvantages is key to avoiding problems that can cost you time, money, and even customer retention.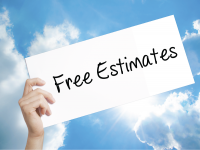 An Estimate is a calculated 'guesstimate' on what the project may cost.  But, as you have probably experienced many times, it is often supplied before the complete project details are revealed or determined.   We know customers also like quick estimates for project budgeting initiatives (which is alarming) because the project never goes live the way it was previously estimated.
Estimates should always include a disclaimer that the price is subject to change depending upon a more detailed request being prepared.
An estimate is an informal idea of price usually based on limited information.  It is a 'starting point' in terms of costs, which can go up (or down).  Note:  If defined as an Estimate – it cannot be used as a legal standpoint for price.
A Quote is an exact price for the project.  It is a predetermined price and cannot be changed once the customer has accepted it (unless the customer changes the quantity/type of project required – or you are asked to produce something entirely outside the scope of what was agreed).
Quotes are to be provided only after being confident you have established what the project fully entails.  Note:  Quotes represent a contract between you and the customer – which can be used as legal points for the price should a dispute arise.
Dating estimates and quotes secure the period for which your estimate or quote is valid.  The normal range can be from 30 to 90 days.  However, with the current unpredicted price increases our industry is experiencing, I would discuss raw materials costs with your supplier/distributor to learn if they are aware of price increases within 30 days. 
Special Note:  It is acceptable to include a disclaimer on your estimates/quotes regarding distributor's and manufacturer's potential real-time price increases.  In addition, this disclaimer should be in writing and verbal – giving you a chance to explain your position!
Teaching Moment!
Many businesses use a standardized price guide that remains the same for every customer.  However, Wide-Format Printing companies must provide tailored pricing for the specific products and services to fit customer's needs.  Or, as I like to call it, "custom projects."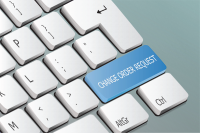 No kidding here!  Customer Change Orders should be re-estimated immediately, providing the customer with an updated cost; ensuring you obtain approval (in writing – requiring a revised purchase order) to move forward with the project is essential.  This vital step could speed up the invoice payment timeframe vs. the customer pushing back on the additional expense due to a lack of paperwork. 
Most importantly – When was the last time you updated your Estimating / Quoting System with current costs associated with your Wide-Format Printing division?  I know it is a time-consuming and taxing process – but if you don't know your actual costs, how can you honestly assess your company's financial stability?
Here's what you could be experiencing:
1. Winning projects while agreeing to a customer's budget; losing money because of inaccurate costs.
2. Not winning projects within your price range - your system contains inaccurate higher costs.
3. Too much time devoted to researching products  - not accessible in your system.
4. Estimates are not provided to customers in a timely manner because of the lack of system organization!
Don't be that Wide-Format Company that has not updated its Estimating System for 1.5 years.
Need I say more