Wide-Format Printing is HOT!
For more
By Debbie Nicholson, Think-to-INK!
https://www.linkedin.com/in/debbie-nicholson-24a53627/
Going Wide with Wide-Format Printing has turned out to be a business-saver for many printing companies during the COVID-19 pandemic.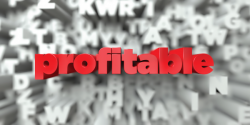 While other segments of printing may be a bit soft, Wide-Format Printing is hotter than ever.  Printing Company owners have told me they are grateful they added Wide-Format printing to their manufacturing – it has now become their most profitable and consistent business segment.
Let's talk Equipment:
In talking to wide-format equipment manufacturers (i.e., flatbed presses, roll-to-roll units, hybrid presses, routing/cutting equipment, laminators, and all ancillary finishing equipment), I understand sales are up 50% to 75% over last year.  No kidding!  They are now manufacturing on-demand because inventory is at an all-time low.  And, virtual trade-show discounts are offered to keep pushing sales. (Smart)
I will repeat it; manufacturers are offering virtual trade-show discounts.
Let's talk Social Distancing Graphics:
It continues to be a massive market for wide-format printing and beyond (meaning, offset, and digital).  The needs are a bit confusing from the customer-side, so make sure you have a staff member that knows all things relating to Social Distancing Graphics. 
Bundling your product mix (floor graphics, window decals, door decals, banners, and information signage – as examples) is more palatable to buyers because it removes the guesswork.  
However, you will boost profits with consultative sales – be strategic in aligning your Company with online and offline customers.  They need help, will you help them?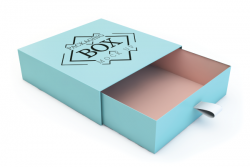 Let's talk Kitting:
There are many strategic pre-boxed (beautifully packaged) marketing programs produced now encasing "Stop the Spread items."  The gift marketing kits could contain small bottles of hand sanitizers, face-masks, face shields, hand-wipes, and even a roll of toilet paper (I'm not kidding).
This brilliant marketing tool can be branded and used for schools, employees, customer lists, franchise groups, hotels, and much more.
Wide-Format producers can prototype and manufacture packaging – don't leave packaging out of your product mix -- it adds another dimension to your capabilities.
Let's talk Marketing:
I don't mean for your customers, I mean YOU!
The printing industry has always been somewhat relaxed about marketing and promoting their companies. I have been in printing for 30 years, and this is a fact.
One of my clients hired a Marketing Firm to do what they have neglected to do for years.  My customer was kind enough to allow me to review the proposal (which was well done).  I was impressed with the detailed layers of action needed to promote their company, not just for one event but for continued growth and success.
We have always printed for Advertising Companies, PR Companies, and Marketing Companies – but we don't hire them to market for us?  Maybe it is time. Who knows, perhaps this could even be a bartering opportunity – helping both parties involved.  If you don't ask, the answer is already no!
In Closing:
I know these are tough times for our industry, heck it is tough for everyone.  We need to be more creative and proactive than ever.
Now, go out there and create some Orders!