"WOW, I Didn't Know Your Wide-Format Department Could Do That!"
For more
By Debbie Nicholson, Think-to-INK!
https://www.linkedin.com/in/debbie-nicholson-24a53627/
There is nothing worse than having a Company tour and hearing your customer say; "WOW, I didn't know you all did that!"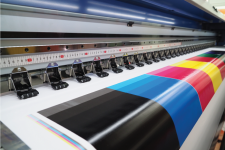 Most of us perceive we are doing a decent job in supplying our clients with pertinent and substantive information about our Wide-Format capabilities – however, we are missing out on essential touchpoints that initiate engagement and helps our customer to see us as a vital vendor-partner.
Here is a list of touchpoints that will initiate customer engagement
Invite customers for a working tour of your company
Define services and production capabilities
Highlight completed projects in blogs, newsletters, and all channels
Supply rigid & flexible substrate samples at every customer visit
Continually, talk about "custom" capabilities
Forward short-videos of "customer's" projects -- during manufacturing.
Invite your in-house production team to Discovery meetings
Offer prototypes for approval (or, you could send their pdf's back for approval – WHAT?)
Invite a supplier to a customer meeting – they are usually happy to help out.
Offer scheduled educational "series" (lunch/learn) with your customer's ENTIRE team
Maybe, just maybe -- it's time to rethink and update your marketing collateral.
 
There is a lot to know about Wide-Format Printing.  Learning the correct uses of substrates (flexible, rigid, textiles), fleet graphics, wall graphics, floor graphics, wall covering, laminates, adhesives, tapes, routing, cutting, mounting, hardware – not to mention the printing & installation – is essential.  My point, this gives us a lot of opportunities to educate our clients – even if we teach one segment monthly.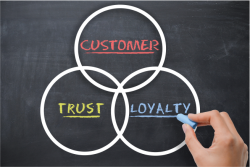 I promise, if you tell your client you want to show them something really "cool" – they will make time to see you.  We should be a customer's resource – they depend on us (rightfully so) to help them with their wide-format projects. I experience a deeper loyalty with customers when I work passionately with them to design, engineer, and develop an awesome finished project.
Don't be an order-taker; be an Order-Maker!