You Purchased New Equipment, Now What?
For more
By Debbie Nicholson, Think-to-INK!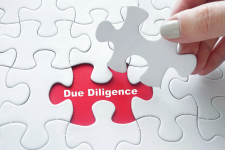 Congratulations, you purchased new equipment and technology to enhance and elevate your offerings to secure current customer relationships and ensure future relationships.  You must have been terrified (a.k.a., scared to death) to sign the paperwork.  Yet, you are positive you can justify the expense because you completed your due diligence.  You did conduct your due diligence. Right?
A few thoughts:
Does the equipment purchase allow you to offer customers a new product?
Does the equipment meet a business need you can identify and quantify?
Did you survey clients to learn if the new product offering aligns with their needs?
Will you be the first in your market with this new equipment?  If not, how will it affect implementation?
What staff members will be assigned to the acquisition team?
Will this new equipment align with existing equipment?  (pre-press/post-press)
Will customers be required to make any changes on their end to accommodate the new equipment?
How and when will you introduce the new equipment to your employees; emphasizing job security is the highest priority!
Will you need to onboard new employee(s)?  If so, what qualifications will be required?
Define the best way to educate sales and customer service to understand customer applications.
Create an effective marketing campaign to increase the value of the new investment.
From The Inside: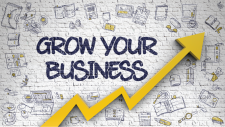 Investing in new equipment and leading-edge technologies enables businesses to be more agile and responsive as customers' needs and wants change.  It also positions us to meet changing preferences and requirements of customers and end-users.  Not to mention, new equipment enables us to reach new customers and markets.
Purchasing new equipment can seem like a needless expense, but you are investing in your business's future.  Your business will rely on growth, and taking the risk of purchasing new equipment and technology can be very beneficial to your business in the long run.
Expanding to different marketplaces will gain new contracts and boost your revenue streams to become more profitable.
In closing!
Don't make equipment decisions without customer and employee inclusion.  From the employee side of things, change isn't easy.  Even change for the better.  It is critical that embracing change with the right mindset – open to learning is essential to creating an environment where change is an integral part of your company's culture.