Is Wide-Format Printing Delivering to its "Last Mile"?
For more
By Debbie Nicholson, Think-to-INK!
https://www.linkedin.com/in/debbie-nicholson-24a53627/ 
Well, why not?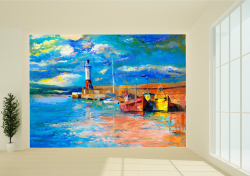 "Last Mile Delivery" is defined as moving goods from a specified location to the final delivery destination.  The final destination is typically a personal residence!
Yes, you guessed it!  More and more Wide-Format printing companies invest their time and money producing on-demand, customized, and personalized products direct-to-consumers.
Routinely, printing companies provide branded storefronts for their business clients (some charge a set-up fee and a monthly fee), while others offer this service FREE to obtain new business while guaranteeing customer retention; win-win!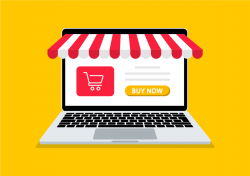 Snapshot:  Storefronts are customized from the ground up; each storefront is uniquely built and designed to match the client's specifications, enabling PSPs to quickly and easily print-on-demand items, pre-printed inventory (i.e., brochures, presentation folders, business cards, promotional products, etc.)  Streamlining the production and distribution saves time, money and offers consistent end-products.
So, I'm thinking – you should see your offset, small-format, and wide-format printing as a hybrid operation -- (Self-Branded Storefront)?  You might even have hybrid printing equipment sitting on your floor – serving two different but significant purposes (e.g., automobiles, hybrid retail, and even hybrid foods)
Self-Branded Storefront Opportunities: (just a few)
The key to success is customized, personalized, and unique items!
Yard Signs

Banners

Packaging (DIYers)

Wall Posters

Art Prints

Framed Art Prints

Calendars

Self-Published Novels

Photobook Printing

Wall Décor

Wall Covering

Phone Cases

Promotional  Products


 

Entry Door Décor

Window Films

Laptop Wraps

Lamp Shades

Placemats

Coasters

Wall Clocks

Picture Frames

Window Blinds

Curtains

Pillows

Yoga Mats



 

Appliance Wraps

Back Splash Decals

Yoga Towels

Decals

Mouse Pads

Dog Bandanas

Laptop Sleeve

Christmas Ornaments

Motivational Posters

Canvas Wall Prints

Wall Murals

Cut-Out Lettering



 
The Take-Away:  Hybrid offerings have become increasingly common in the digital age -- and expected.  They allow the opportunity to create more profits and increased customer loyalty while experiencing increased new customer awareness – with customizable, personalized, and unique items.
The downside?:  Sorry, I can't think of any!
"Changing the way we think about business - changes the way we do business!"