Now You Have a Budget?
For more
By Debbie Nicholson, Think-to-INK!
https://www.linkedin.com/in/debbie-nicholson-24a53627/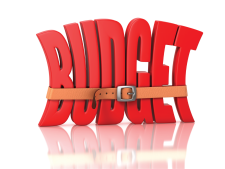 Question: What is the target budget for this project?
Answer: I don't know, give us your best possible price!
Please indulge me for just a moment. Undoubtedly most customers 'believe' if they share their budget with us that our estimate will inch toward the highest dollar allowed. True enough!
However, I know from experience – customer's don't know how much a project should cost – (unless the exact project was just produced); otherwise, they pick a number in their head, and that becomes their budgeted number.
Years ago, a senior buyer told me why she put into play an SOP to request three bids.  She said the experience taught her always to choose the middle bid.  I asked why?  (you know me, I can't help myself)
Her response:
a) the highest bid always carries the highest profit 
b) the lowest bid replaces goods with less quality and operates by utilizing production shortcuts
c) however, the middle bid is honest, making a profit and providing a good quality product.
Story Time!
I received a call from a client last week; he was about to throw in the towel with one of his new customers, having only produced two small projects – apparently, both projects were an estimating ping-pong match.
What stirred him up was a new project estimate he had been working on with them for the last two weeks.  The first estimate was customer specific; he was apparently told it was way over budget.  So, he asked if he could provide them with a value-engineered, more cost-effective production process.  They Agreed!
After much time and consideration, he devised a more economical manufacturing and installation method for their large visual project; saving them $15,000+ from the original estimate.  Remember…the initial estimate was customer specific.
He provided the new value-engineered concept with a revised estimate.
Within minutes, he received an email from the buyer asking if he could come down $250.00?  Yes, you read correctly – after all his efforts – they still wanted a further discount of $250.00!
He was rightfully upset -- he had invested hours of performing a site survey, collaborative meetings for value engineering and design, calling suppliers to secure the best pricing – and provided the customer with an in-position proof for their review and team approval.
I told him you are not upset about the pricing – you are upset because you feel they don't value you and your company.  He agreed…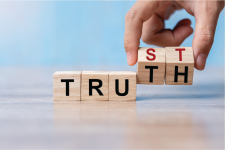 Next Step!
I suggested I write an email for him to copy and paste as a response to the additional $250.00 discount.
Sample Only:
I need to take a moment to be transparent - as we promised from the beginning of our relationship.
Our mission and vision for our customers have always been to provide the best quality product and collaborative customer service -- while being transparent.  Financially, we have invested in our relationship and will continue to do so as we build our vendor-partner relationship with you and your team.  
We never want to be 'that company' that brags or refers to ways we have saved money or created campaign ideas to assist in marketing to enhance your customer's experience (at no charge). Instead, we hope that our positive and influential steps will come to the top and be recognized as a great partnership.
We understand your budgets have been slashed this year, and asking for an additional discount seems standard.  However, within this same project, you have already experienced a substantial price reduction.   
Again, we are excited about the value and creativity we can offer now and in the future. Thank you for your partnership.
Best Regards,
Final Step! (most notable)
Within minutes of sending the (Next Step) response, my client received an email from the buyer's boss providing my client with a Purchase Order to move forward with the project.
In Closing (yes, finally)!
We have the right to remind our clients how good we are at what we do, and we should demand a partnership of transparency and truth.  If we don't, who will?