Wide-Format Printing Is Reinventing and Evolving the Industry!
For more
Are You Ready for the Next Phase of Wide-Format Printing Products?
By Debbie Nicholson, Think-to-INK!
https://www.linkedin.com/in/debbie-nicholson-24a53627/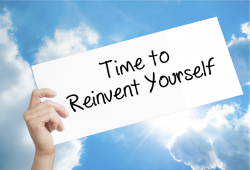 To 'reinvent' yourself means to change how you see the world, your inner programming and self- image.  Reinventing yourself can take some time and effort because we become a 'certain way' often because of who we 'think' we are and how we see ourselves.
Customers need us to Reinvent ourselves, continually
Whether you work in delivery, fulfillment, storage, production, administrative, customer service, sales, or even if you are the owner– the time to reinvent yourself is now!
We have been awakened, in a matter of speaking, to what our customers mean to us and how we should be treating them daily.  We need our customers, and we should make sure -- they need us!
Have we been ignoring our client's cries for:
Outstanding customer service (I'm not talking minimal here)
Quality of projects produced
Continued education for new product offerings
Price justification with clarification
Faster estimate turn-times
Transparency as projects advance within our organizations
Educated and knowledgeable staff
Passionate employees
Collaboration to build alliances and partnerships 
 
Many times, we do not see because we choose not to see.  However, when a much larger force opens our eyes, we will see everything differently – and we should!
Over the last several weeks, I have been on a number of Video Conference Calls.  I can truthfully say - before COVID-19, I either spoke with clients via phone, email, or text (whichever was appropriate at the moment).  However, I have reinvented my thoughts on this innovative way to stay in touch!  I appreciate how it helps me to be more collaborative and passionate. I will ­take that mode-of-operation with me into the future.
In my last column, I mentioned how proud I was of our printing companies raising their hands and committing to producing items for the medical field's frontlines.
Did they even realize - while deciding to produce face shields, counter barriers, safety partitions, floor stand barriers, and other unique products – they were 'reinventing' themselves? 
Again, we do not see until we choose to see.
Are you ready for the next phase of Wide-Format Printing products?
When we start to re-open retail shopping, restaurants, banks, salons, manufacturers, vet clinics/hospitals, grooming, and more. There will be a considerable need for wayfinding signage and informational signage regarding social distancing and other pre-determined information.
Changing consumer's behavior is hard but can be managed better with the correct signage.
Use this time to speak with your clients to help them devise a plan for re-entry. They will appreciate your ideas and suggestions to ensure this needed transition is successful.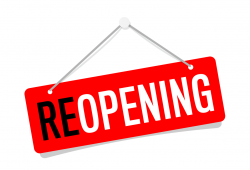 Re-open signage (a few ideas):
Social Distancing Signage & Floor Graphics
Wayfinding Signage for new in-store routes
Stanchion Signage – instore and curb-side
In-store Shelf Talkers
Ceiling Danglers and Banners
Entry Way Signage
Exterior Informational signage
Window Clings
Door Clings
Counter Barriers with cut-outs
Safety partitions + barriers
Directional Signage & Floor Graphics

(one-way, no entry, enter, enter one way, do not enter)

Parking Lot signage
Face shields for kitchen employees
 
In Closing:
Change is inevitable in business and unavoidable – we are never truly prepared.
But today presents a particular challenge, as we all have witnessed over these last several months.
Use this time to reinvent yourself -- what needs to change, what needs improvement and updating – not only within your organization – but you personally.
Most importantly, call your customers; let them know you care about them!
Remember, be an Order Maker, not an Order Taker!