Are You Ultra Bored With Wide-Format Printing?
For more
By Debbie Nicholson, Think-to-INK!
https://www.linkedin.com/in/debbie-nicholson-24a53627/ 
Assuredly, I can tell you -- UltraBoard is not bored with you!
Here is a little history about United Industries and their UltraBoard foam board line-up of products. 
Did you know that United Industries began its business journey manufacturing Styrofoam cups?  Interesting, right? Then they began producing sheet insulation for housing, insulated freezer panels, structural insulated panels for homes, cornice boards, and finally (yes, finally) foam-centered panels for signs and displays. 
Many of you, like me, feel fortunate that United Industries took up residence in our industry.
From The Inside: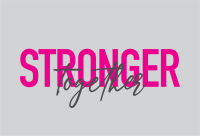 I was honored with the opportunity to visit UltraBoard this week as a speaker at their Sales Event Kick-Off Meeting, which was so much fun and enlightening.  I truly enjoyed spending time with such passionate and caring people in our industry.  I will never forget the hospitality I experienced.  Thank you, UltraBoard!
Ben Strickland, Vice President of Sales, scheduled me a personal and confidential tour of their manufacturing facility; oh my gosh -- for those who know me, you understand I was in heaven!  One thing I genuinely love and admire -- is manufacturing! 
And, yes, you know I won't speak about their manufacturing processes; however, I will state that I was totally and utterly impressed.  The engineering, massive equipment, manufacturing, and qualified employees left me speechless.
Raw and staged goods filled their production floors, waiting for the next step in the process.  They are manufacturing their UltraBoard product line as quickly as possible to meet the demands of the PSPs.  All hands were on deck (even the president, Wes Paulin was on the production floor – working alongside his team; that was impressive!
In closing!
I want to thank all of you for manufacturing, distributing, and producing end products for the Wide-Format industry.  It has been challenging and even excruciating, running day-to-day operations with staff shortages and goods shortages over the past many months.  Thank you!
Our industry has taken a hit from all sides; however, we are fighting back from my perspective.  We are pivoting and being more innovative than ever.  I know we are truly working hard and tirelessly to meet the demands of our customers.
Shout out to our Manufacturers:  Thank you for doing everything possible to secure raw goods to produce of our product needs.  We are grateful that many of you are pivoting to meet the demands of our industry.  We thank you for your steady hand.
Shout out to our Distributors:  Thank you for keeping us up to date on deliverables and for your willingness to introduce us to comparable products to produce in our wide-format portfolio.  But, of course, the answer is not always what we want to hear.  Still, we see that if we work together in the spirit of transparency, our unity and confidence will open us up to loyal relationships today and in the future.
Shout out to our Wide-Format PSPs:   Thank you for wading through the weeds to get to higher ground for customers.  You are relentless in preserving the right to supply our customers with the highest grade of products and services.  While tremendous backlog is evident, you manage the turning wheel daily with a respectful, transparent, and positive approach.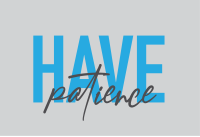 Shout out to our Customers:  Thank you for your patience as we work through the challenges of price increases, securing raw goods, receiving the product(s) at our docks as initially promised, and adjusting and re-adjusting our staff shortages.  We are physically doing everything possible to meet your needs and deliverables.  We are grateful for your business and are moving as quickly as possible in a defined and organized manner.  Again, thank you for your patience and understanding.  
Take care of yourselves and each other!