How Does Wide-Format Resonate With Resin
For more
By Debbie Nicholson, Think-to-INK!
https://www.linkedin.com/in/debbie-nicholson-24a53627/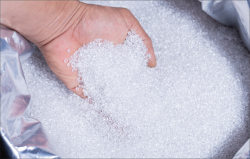 What the heck is Resin Pellets?
Definition:  Plastic resin pellets are small granules generally with the shape of a cylinder or a disk with a diameter of a few mm. These plastic particles are industrial raw material transported to manufacturing sites where "user plastics" are made by re-melting and molding into the final products.
Wide-Format Printing Raw Materials Containing Resin (to name a few)
Polystyrene (a.k.a. Styrene)
Polypropylene (a.k.a. HDPE Sheets)
Corrugated Plastic Sheet (a.k.a. Coroplast

Ô

)
PVC Foam Sheets (a.k.a. Sintra

â

, Celtec

â

, Komatex

â

, Palight

â

)
Adhesives (sheet and tubes)
Banner and Media Roll
Materials
Specific Ink Formulas

Another Hurdle to Overcome – Resin Shortage!
Did you know that 85% of the polyethylene manufactured in the United States comes from Texas?  Their recent catastrophic deep-freeze will affect the purchase price and availability of resin-based products for months to come.
The resin production facilities in Texas were mandated to undergo an electrical offline (unlike the typically advanced notice for impending hurricanes), which did not allow them time to flush their lines properly.  Polymers got stuck inside the pipes and froze up, causing significant damage; it requires an unsurmountable clean-up to get the production line functional again.  It is likely this shut-down can cause production problems for the remainder of 2021.
We can expect to see price increases from 40% to 60% in the year 2021.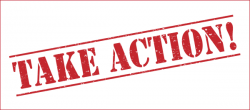 Take Action – Don't Wait!
 Meet with your leadership and management teams to inform them of the Resin shortage.
Call your distributors to discuss their available inventory and future purchase power – important!
Commit to your distributor for bulk orders to obtain a price freeze – this will require a signature.
Stock your shelves with common production goods – purchase in advance.
 Estimating projects – affirm current pricing with your distributor and clarify, in writing -- days the quote is valid!  Read the fine print 
Immediately provide customers with a letter and a phone call to validate the reason for price increases over the following months.  Keeping them updated as increases occur.
Take action to discuss upcoming projects with your clients that could be affected.
In Closing!
Don't forget to breathe.
I have been on the phone with several well-known national distributors over the last two weeks – discussing the shortage above.   I have sensed nothing short of a common heart-felt goal; they are working hard to accommodate customers. 
Admittedly, they know the last year has been challenging for the print industry and are trying to shield you from another considerable hurdle – one they cannot control.
They feel the stress from all sides – be patient with them because I know they are doing everything possible to fulfill your needs.  Trust me; they are in high-speed mode!
Be honest, open, and patient with your distribution channel – they will appreciate those acts of kindness