I'm Still Talking About Wide-Format Printing. Are You?
For more
By Debbie Nicholson, Think-to-INK!
Backstory:  I have been writing for American Printer since June 2019.  I have been honored and humbled by the opportunity to share my story and love for the Wide-Format Printing Industry.  Having this platform to educate, inform and excite the industry has been a dream come true for me. 
This week, I was reading through some old letters from me to me!  I found this -- enjoy!
Written, June 2019:
Today is my first column in the American Printer.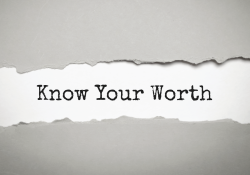 As a young adult, I was unaware that the mere presence of anything I had to say verbally or written could be impactful – to anyone!  Not that I didn't have something to say – I lacked confidence in my content, the delivery of said content, and the possible negative outcome that could follow – if I said something incorrect or even "not the norm." 
I can sit and talk with you today and just "be me."  However, if I am challenged to put it in writing  – I probably take too much time to soften the words or try to "use" words seen as knowledgeable. 
I often wonder  - how columnists know what to say and how to say it – week after week, column after column.  Do they read their articles and say, "oh no, that sounds like the article I wrote two months ago?" 
Do we wander too far from the subject matter we are asked to "write about"?  Staying on "topic" has never been one of my strengths – maybe because my mind is busy and I have much to say – my husband would agree.
If you asked my customers, acquaintances, and peer group members to describe me with one word, it would be "Passionate."
We see ourselves differently than other people do.  Maybe, because we spend the entire time trying to fix ourselves instead of enjoying who we are!  The gifts we bring organically should be nurtured and promoted within us. 
I have found a truth that I can live with – I am very passionate.  I can't do anything 50%; it's either 110% or nothing!  Yes, I know that is probably not the perfect process, but I can live with how I am wired.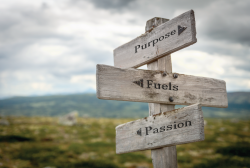 Being me is hard enough - being someone else would be unreliable.   So, I will always write this column with you, the reader, in mind.
Present Day:
I am still passionate about the industry after 25 years.
Are you passionate?  Can your customer's tell you are? 
Remember, customers will choose passion over transactional every time.