Wow, Are You Obtaining Other Bids Now?
For more
By Debbie Nicholson, Think-to-INK!
https://www.linkedin.com/in/debbie-nicholson-24a53627/
Backstory:  "The story you are about to read is true.  Only the names have changed to protect the guilty".
In early 2021, a long-term client asked me to lead a large fleet graphic project for a large distributor on the West Coast. Naturally, I gladly accepted the mission.
Project Description: 20 Full-Wrap Fleet Graphic Branding Trucks (ranging from small to large box trucks).
I introduced myself to Danny via email to schedule a discovery call later that day. Shortly into the conversation, I was told, "we need this project completed quickly and for a reasonable cost."  What does that even mean –reasonable--?  Reasonable means different things to different people; go figure!
Inside Note:  The estimate (never sent as a quote) also outlined seven trips to the distribution center. Why? Their route trucks were hard to pin down due to delivery schedules (which were spotty at best). Oh, did I mention 75% of the installation(s) took place on the weekend?
I constructed a detailed estimate, including associated costs with line items (as a breakdown for clarity). The estimate did communicate the complexities of the end-to-end project – helping Danny to appreciate the layers of planning and production processes involved in delivering a quality and organized final product.
Exciting news – we were awarded the project with zero hesitation. We orchestrated the next steps like a well-choreographed performance (from proof approvals to final installations). Danny was elated that we met specific timelines and that the finished product was high quality, as promised.
I should mention the graphics were required to remain of good quality for one year because rebranding was already calendared for the following year. I assured Danny the quality would remain intact as long as the graphics were maintained as our after-care instruction sheet described.
Fast forward to 2023 – two years: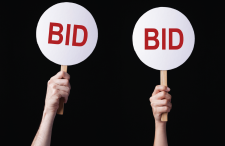 I received a call from Danny two weeks ago advising me it was time to rebrand the trucks. During our conversation, I alerted him that we have experienced several price increases with our COGS (cost of goods) over the last two years. 
As promised, I updated the estimate (with live pricing). However, there was one distinct addition -- de-installation of the original graphics. So, the estimated price now includes that.
That afternoon, I received an email from Danny that read: "Wow!  This is approximately 3X what it was for the previous project.  We are now awaiting competing quotes and will get back to you."
Speaking of WOW, I was taken aback by his comment. So, I responded…"Don't forget that the pricing includes the de-installation as a notation. And, please note it is only a 29% increase from the previous project."
So, now the hunt was on -- he wanted to know the cost for the de-installation and the installation -- I had combined the two processes on the same line-item for ease of pricing. 
In a following email I received -- he also wanted to know what materials we used so he could compare and contrast. I knew what he was doing -- he was securing our detailed specifications so he could use them for other bids. 
Note: We usually don't specify particular brands especially now since it is hard to secure name-branded products. So, I gave him something informative -- but not specific.
High-Quality Over-Laminate & Cast Vinyl Fleet Graphic Material

Stay Tuned:
I will let you know if we secure this project for the second run. I have been in contact with Danny; however, a printer has not been selected as of this date.
I resent customers who ask me to give them information so they can create an RFP…I have been in this business too long to help out with that process for them.
As a notation -- I have talked with Danny over the last two years on several occasions and produced other projects for him.  When I asked about the fleet graphics and how they stood up to his requirements. He said, "they are perfect and still as beautiful as the day you installed them."  (hmm)
So, he needs to decide if he wants to take the chance to save a few dollars (should there be any savings) for a comparative bid that cannot be compared with the complexity and navigating this project requires. 
Take Away: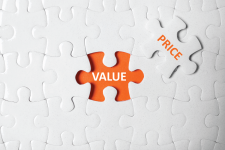 Stand tall and proud of what you are providing your clients -- do not give in to their belief that the project should be cheaper (how the heck do they know)? Many times, customers have a random number in their head that has no bearing or likeness to the actual project.
If you know your numbers and estimate appropriately for a specific project -- do not allow customers to devalue your value!
Hopefully, by writing my next column, I can tell you if we won the "bid."
I hope this article helps in some way in assuring the printing industry that we all struggle with distrust, disloyalty, and being imposed upon us without consideration of our feelings.
­­No one knows your business, better than you!