You Want Me to Sell Wide-Format Printing?
For more
By Debbie Nicholson, Think-to-INK!
https://www.linkedin.com/in/debbie-nicholson-24a53627/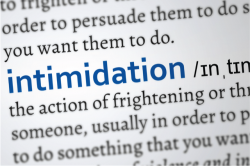 Their Intimidation – is real!  Now, what are you going to do about it?
ADMITTED feelings from Sales staff who are migrating into Wide-Format sales (just a few)!
I don't particularly appreciate selling anything I know little to nothing about
I am afraid of looking like a fool
My customers consider me an expert in Offset/Digital printing
My Customers will lose confidence in my total abilities
I am not knowledgeable of all materials utilized in Wide-Format Printing
I have no understanding of our Equipment Capabilities
I have No idea how long production will need on a wide-format project
I am not an engineer; I don't know how to put things together
I ask too many questions, and production already thinks I am "stupid."
I can't have an intelligent conversation with my customer – I can't solve problems
I want to be a consultative salesperson – not an order take!
I don't want my customer to know more about Wide-Format Printing than I do!

I need help
I need continual training
I need a deeper understanding of the total process
I need to be educated and kept up to date on our full capabilities

Then, I can sell our Wide-Format Printing!
Here's why we must start selling Wide-Format Printing (just a few)!
Customers continually ask if we offer Wide-Format printing
To become an even more valuable partner to our "current" customers
To compete and stay in line with our competitor's offerings (this is a necessity)
Opens doors to new customers
Wide-Format Printing will enhance our Company stability with growth and profits
Confirms we are staying true to our mission of Continual Improvement
Positive changes and new product offerings help ALL employees feel more secure in their jobs
Wide-Format is impactful to a higher profit margin
Helps us to be more valuable to our vendors – buying additional raw goods, better discounts
Allows us an opportunity with "new customers" to introduce our other capabilities
Because – our current business model needs to evolve and stay current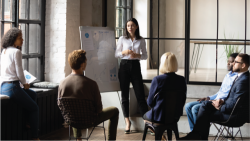 Ideas for Extensive & Defined Sales Training (just a few)!
Understanding the "value" of Wide-Format Printing
Deep-dive into the proper applications (what works – what doesn't work)
Defining and introducing Substrates (Flexible and Rigid) options
The layering of products to supply customers with dimensional graphics (adding value & profit)
Listening to customer(s) needs and wants; ability to "understand" and communicate effectively
Design thinking and production manipulation to save money and add customer value
How to sell Wide-Format – the "Story," --  not just the product
Who is our Target Market – understanding who needs us and why!
Teach Vertical Marketing Research – aligning sales for success while gaining manufacturing repetition
Diversity in completing and manufacturing all facets of a project
Estimating projects – correctly!  Knowing and understanding the numbers for profitability
Become knowledgeable of lean manufacturing for customer's awareness of savings
Understand and create Discovery Questions for Sales – defining requirements to estimate projects
One-on-One Sales training – continually!

In Closing:
Wide-Format Printing is a continual learning process.  I believe, if you train your sales staff correctly and effectively, they will surprise you with the additional profitable sales they bring into your Company.
Teach your Sales staff to be Order Makers, not Order Takers!