Is Your Supplier an Order Taker or an Order Maker?
For more
By Debbie Nicholson, Think-to-INK!
Before visiting a Wide-Format Printing client, I asked the production manager to schedule back-to-back (on-premise) appointments with their top three rigid and flexible substrate suppliers.  I wanted to spend 40 minutes "interviewing" each supplier.  (And, if the suppliers passed each other in the hallway -- that was okay with me!)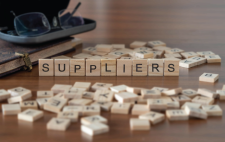 My Wide-Format discussion topics during the supplier "Interview" process
Have you, within the last year, conducted a "Customer Review" with us
Do we have your most recent Price List(s)
Are you knowledgeable about our production capabilities
Do you know the types of projects we complete for our customers
When was the last time you introduced us to "new" materials & processes
Would you organize a lunch/learn product educational series for our staff
Can you supply us with small samples of your rigid and flexible substrates
What is your procedure for rush orders & deliveries
Do you provide samples for in-house testing (free of charge)
What is the complete list of your ready available rigid and flexible substrates

H

ave you incurred a tariff increase  --  if so, how does that affect us
Who are your "Supplier Partners"
Do you extend Consignment for high-volume usage
Will you consider "Early Pay Discounts" if paid – say…Net 10
Is it common for you to "replace"

a specified Brand product with a house sheet (and keep it a secret)?
Let's talk about a "Price Increase Agreement."
One discussion topic I didn't mention above – (I thought it deserved a shout-out here)…
"How has business been lately?"
 
Suppliers' Unanimous Response:  Awesome! -- Wide-Format is our Largest Growing Market!!!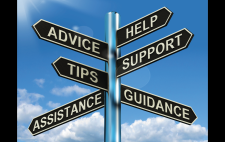 We can't demand suppliers to know what is expected – if we don't tell them! 
Working closely and openly with suppliers allows us to experience a deeper consultative relationship.  We desperately need knowledgeable suppliers who are "motivated" to inform us of the best use of materials and new materials coming to market.  Leveraging suppliers can be a valuable extension to any Company. 
Wrap-up!
When the meetings were over, each supplier representative thanked us for the time spent and the quality of the shared information.  Again, I witnessed a more profound commitment than I experienced when the meetings began. 
So, is your supplier an Order Taker; or an Order Maker