Fujifilm's Xerox Buyout – Let's Follow the Money It's Not $6.1 billion. It's a Share Exchange??
For more
An American Printer Commentary
By Andy & Julie Plata, Co-CEOs American Printer
In our January 31 Commentary on Fujifilm's proposed Xerox acquisition we stated the following:
Although Xerox was valued at US$8 billion at the close of trade on Tuesday, Fujifilm announced Wednesday that they only paid $6.1 billion for the company. That seems like a big US$1.9 billion win for Fujifilm especially since there was no cash out for Fujifilm as it will be using "unrealized profit" from its Fuji Xerox interest to make the purchase.
A few days later we received an email from a managing director at Fujifilm's strategic communications counsel indicating that Xerox our US$6.1 billion number was incorrect. Here is the explanation we were provided:
 "…at the end of the day, it's really a share exchange and Fujifilm is receiving a 50.1% ownership interest in the new combined company.
There's no easy way to put a total number for the transaction value as the deal is complex. The transaction involves a few financial steps, as both Fujifilm and Xerox contribute their ownership in the existing Fuji Xerox joint venture to the new Fuji Xerox and combine that JV with Xerox. Fuji Xerox then will buy back Fujifilm's current 75% ownership stake for cash, and Fujifilm will invest that cash into Xerox in exchange for the new Fuji Xerox shares and get 50.1% ownership."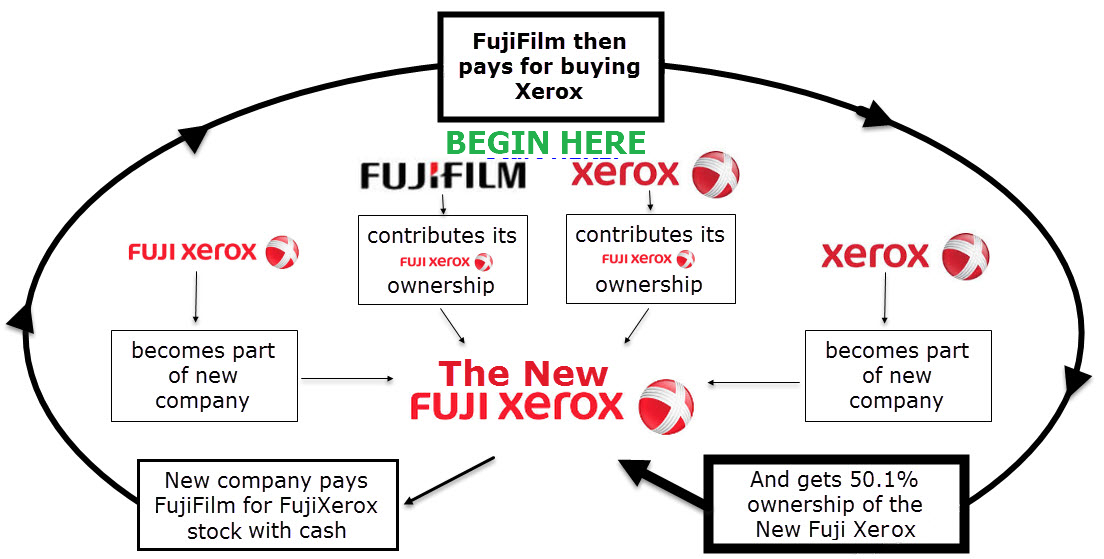 The explanation left us even a bit more confused. Below you can see our best effort to diagram the transaction. So, use the Comment Section below if you can help us better understand the transaction.
In response to our Commentaries, we received two separate messages from Xerox's two largest shareholders related to their opposition to Fujifilm's $0 buyout offer of Xerox. We share them below:
We invite your comments and feedback.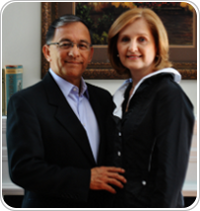 Promoting print tech for the digital age,
Andy & Julie Plata  
Co-CEOs
American Printer and the OutputLinks Communications Group