Xerox's 2 Largest Shareholders Say NO to Fujifilm Takeover
For more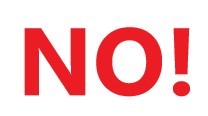 In response to our Commentaries on the Fujifilm's Xerox buyout, we received two messages from Xerox's 2 largest Sabre holders related to their opposition to the Fujifilm $0 buyout offer of Xerox.
Read Carl Icahn's letter to shareholders here.
Read Darwin Deason's letter and his lawsuit to halt the transaction here.
Review our Commentaries here.
We also invite your comments,
Andy & Julie Plata
CO-CEOs, American Printer