Estimating a W-F Project is a Project!
For more
By Debbie Nicholson, Think-to-INK!
https://www.linkedin.com/in/debbie-nicholson-24a53627/
I feel your pain.  Especially now with the Cost-Of-Goods increasing at an impossible pace.   It's not painful enough to pay more for the raw goods; we cannot locate specified customer goods due to zero inventory and extended back-orders.  As my dad used to say, "we are in a pickle."  (a.k.a. - a real spot of trouble).
First, we dealt with the lack of customer projects due to COVID-19 shutdowns. And, now, we have the work coming in and can't purchase the goods to complete the project; if that isn't enough, we can't find staff to produce the projects.  What a nightmare?
What Should We Do?
Well, we certainly can't change the past, but we can put together an actionable plan to stave off the current and future side-effects as much as possible!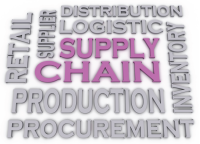 Re:  Suppliers & Distributors
Be informed and take note of supplier/distributor price increases – they are not shy in sending e-mail notifications.  But, most importantly -- update cost(s) in your Estimating System daily, if needed!  Delaying this action will negatively affect your bottom line!

It is imperative to inform customers of the specific product price increases immediately; strategically utilize this opportunity to ask "discovery questions" regarding upcoming projects, emphasizing the supply chain delays.  Transparency is key to retaining customers and securing their continued confidence in your company.

Buying staple goods -- in bulk as your storage space and finances will allow adds security.

If requested goods are not available, ask your supplier/distributor to provide you with a "like" alternative for consideration.  Requesting samples.

Educate sales/customer service staff with optional goods replacement, helping customers make quick and strategic decisions.  In addition, providing replacement samples will help the decision maker's job easier.

T

he need to follow up with outsourced vendors/suppliers and distributors is more critical now than ever!  You will need to be the aggressor.  The distributors and suppliers are managing many layers of back-orders, supply and demand, and angry customers.  So, it is in your best interest to keep in touch daily, if necessary, to manage your delivery expectations.  Please don't wait for them!

Now is the suitable time for you to line up additional distributors and suppliers. It isn't about being disloyal; it is about implementing a good business practice.  Understand how they operate and what they can offer your company for continued growth.  You might be surprised!


 
Re:  Customer Touch-Points
Send a heart-felt letter to assure customers that your company is working through the global supply-chain delays in the best way that you can.   Don't forget to thank your customer(s) for their patience and understanding as you work through these times together. 

Most importantly, keep customers informed as new updates become available.

Don't over-promise and under-deliver estimates!   With the many calls and callbacks regarding goods – the estimated deliverable timeline you have been accustomed to before may be a bit skewed as we navigate through the process.  In other words, it is taking longer to provide estimates.    Keep sales and customer service staff informed of any delays in estimating so they can immediately inform their customers.

Sales and Customer Service need to be in front of any delays and advise customers ASAP, with a revised date/time for delivery.

Customers do not want to be in the dark – even if it is terrible news, it is news!


 
Re:  Staffing Needs
Reach out to Universities and Trade Schools that offer Graphics programs; they would love to hear from you to understand how to engage their students in a working environment with design and printing.  What a great experience, and they get paid too! 

Recently, I read that Teachers are on the hunt for new job opportunities.  So, it may be the perfect time to fill positions that need a teacher's touch!

If you typically hire temporary staff for fulfillment or shipping functions, take note of the staff member(s) that stand out like a rock star(s).  How often do we get the opportunity to hire someone that we see in operation up-close-and-personal?  That's better than an exploded resume -- any day!




  
In Closing!
This whirlwind we are experiencing won't be over for some time (predicted the third quarter – we will see about that), so the more up-front and in-front we are, will serve our customers and company well. 
Be patient with employees, co-workers, vendors, customers, and even the bosses!
Return your calls, respond to emails, and follow up like nobody's business!
I'll repeat it!
Be an Order Maker, not an Order Taker!