Stop PRICE MATCHING your Competitor! "Your Operating Costs are Different?"
For more
By Debbie Nicholson, Think-to-INK!
https://www.linkedin.com/in/debbie-nicholson-24a53627/
Recent Client Experience: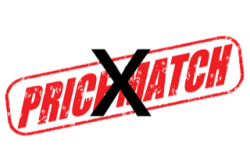 I've always said.  "If I know my competitor's pricing, --  they know mine."  I wonder who told them?  Well, let's see – maybe the buyer?  I have experienced this very business practice many times throughout my career.
Don't fall into the trap of "believing" you are getting a job because you are matching a competitor.  Buyers play us back-and-forth to get the lowest pricing.  Look, I'm not saying all buyers conduct business in that fashion.  Be aware and spend your time doing business with customers who appreciate your customer service, loyalty, honesty business practice, on-time deliveries, and quality of work.  That is your proud moment!
If you genuinely know your numbers – then that's where you should stay.  Let your competitor take a loss; if they make a mistake and need to redo the work – then that expense is on them.  I know, I know – this sounds hard, but you are running a business to make a profit. 
When I review estimates for some of my clients – I have a critical question; how did you arrive at the price per square foot?  I'm told - "I'm not sure – we've been using that per square cost for years?"  REALLY?? 
(KNOW YOUR "REAL" NUMBERS – QUALITY CHECK YOUR PERFORMANCE NUMBERS REGULARLY)
Moving On:
The demand for wide-format printing remains high!  That's GREAT news!
What products are you offering that you can improve upon and therefore expand?  Are you taking the time to research the TRUE capabilities of your equipment?
Having inside Product Developers is key to expanding into other markets and broaden your verticals.  Hey, some companies are happy in making money just producing banners.  That's awesome!  They know their market and making money, hopefully. 
However, for others who have the capacity and financial backing – you should be exploring and developing your craft to newer heights!
A Few Ideas: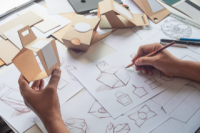 Packaging:  This is HUGE in our industry.  I always love it when I get a package from Amazon…it took two boxes to get it to my house.  Outer carton and Internal packaging.  WOW – what a deal for manufacturing.  May as well be you!
Storage:  Along with Fulfillment Services – Storage is an excellent addition to house over-runs and on-demand shipment of materials (franchise groups, government, healthcare, financial institutions, schools) and more
Sewing Equipment:   You can provide banners, décor items, soft signage, table-top covers – specialized back-drops, and more.
Install a Paint Booth:  This will allow you to add Outdoor Signage to your services. (the Outdoor spending market was up in 2019).  You will be able to cover materials quickly with primer and a specialized top-coat.  Special note:  This process of painting is safer for your employees and cleaner for their environment. 
Design Services:  When your customers know you offer design services, they will love you for it.  Especially when they need something designed/printed quickly.  Not only will you get the Design job – but the printing as well.
Fulfillment Services:  Do you have current clients you ship bulk to a fulfillment house for pick/pack.  Come up with a plan and make a presentation to offer that same service.  Customers appreciate keeping it all in one house (if possible). 
In Closing,
Our industry is growing in need.  Printing Wide-Format is in more demand for Retail because foot traffic has diminished over the years in competition with digital purchasing.  So, the need to really grab attention for potential in-store buyers is even more challenging –  installing better visuals is imperative to increase sales.
Floor Graphics
Counter Graphics
Ceiling Danglers
Wall Graphics
End-Cap Graphics
Departmental Wayfinding
Shelf Talkers
Outside Windmasters
Outside Banners
Window Decals
Door Decals
3D Pop Ups
Outside Pick-UP Signage