C-Level Assistance for Executives Planning Strategic Initiatives
For more
"It takes a lot of time to get experience, and once you have it, you ought to go on using it."
                                                      Benjamin M.  Duggar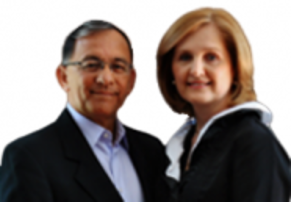 Reviewing OutputLinks Communications Group Services
By Andy & Julie Plata 
Co-CEOs 
In our previous article in this series, we explained that we had assembled our new C-Level Assistance division by considering the expertise that business leaders need to deliver business growth results. Our team of experienced executives has managed and supported their companies during times of fast growth and unforeseen challenge. Their experiences include realignments, mergers, and acquisitions as well as major digital and technology realignments.
In this second article, we will share some insights into our thought process in setting up our new division. We wanted to create a service offering that connected our company's greatest strengths with the most widespread client needs we keep noticing.
The Options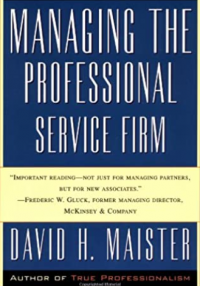 Business executives come across many flavors of advisory services in today's corporate world. Harvard Business Professor David Maister has come up with a widely cited way to categorize them in his influential book Managing the Professional Service Firm. Professor Maister characterizes professional service firms in one of three categories:
Brains,

Procedure, or

Grey Hair.




 
Boutique firms often have a limited roster of highly specialized Brains available for client projects. But for overhead reasons, they may need to force-fit one or more of their on-salary Brains into client projects.
Large, multi-office firms are known for their Procedure based project management. By following a set methodology they can be counted on to replicate past client solutions. However, that reliance on procedure can often result in the daily project work being executed by junior level associates.
Professor Maister's optimal approach for strategic initiatives is what he terms the Grey Hair projects. A Grey Hair environment assigns experienced experts with proven track records to a client's particular problem or business objective.
The C-Level Assistance Option

Our C-Level Assistance division operates under the Grey Hair model. We may not be able to provide John D. Rockefeller, but our clients can select the best fit for each project from proven, senior-level executives.
Since all of our Advisors are independent contractors we never need to force-fit someone into a client engagement. Instead, we can choose the best people who have successfully managed the same challenges our clients need assistance with. By providing access to a wide array of proven business executives from around the world, our clients are served by the very best of the best in solution Assistants.
Providing Assistance from Successful Executives
We chose to differentiate our services by providing clients access to well-known business executives. Each C-Level Assistant is known for their proven expertise in managing companies that used, supplied, or supported the same technologies our clients' firms use.
Our organization is uniquely positioned to provide clients with unparalleled access to the best executives for assistance. Over our decades in business, we had the privilege of working with and developing close relationships with many of the world's leaders in IT, print, and CCM-related firms. Many of those leaders have now agreed to make their hard-earned wisdom, experience, and skills available to assist our clients.
Selecting C-Level assistants from a global collection of proven executive talent provides clients truly unique problem-solving opportunities.

Our C-Level Advisors include former founders, CEOs, and senior executives of our industry's largest and most successful companies. Others were entrepreneurial founders of high growth organizations. The team also includes seasoned, senior information technology strategists. You can preview Advisor profiles here.
Based on your company's strategic initiatives and needs, our platform can match you with an Advisor who has successfully managed similar challenges.
Our C-Level Assistance division brings different thought processes to the table. This "different thought process" opens pathways for new ideas and approaches to solutions. Even a slight shift in perspective can unleash a company's creative energy for meaningful business innovations.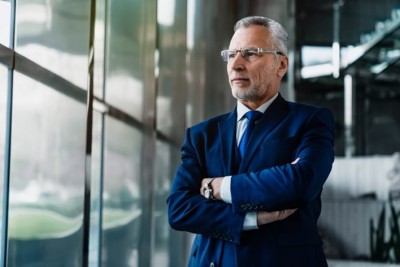 Four-Step Project Framework
We plan each project individually, guided by a four-step project framework. The phases typically include:
1. Diagnose: The Advisor selected begins with a meeting with the client's designated team members, clients, and suppliers. The goal is to diagnose the client's unique needs and environment. 
2. Strategize: Once the critical diagnosis steps are complete, the Advisor develops and assesses solution options. 
3. Evaluate: The Advisor meets with the client's designated team members to discuss and select the recommended solution option.
4. Implement: Clients have a choice of three options for implementing an Advisor's suggested solutions:
Insource - The client's team members implement the solutions.

For this option, the Advisor helps to define the talent needed, implementation plan, success milestones, and regularly scheduled implementation progress reviews. 

Outsource - Our team implements the entire solution.

For this option, the Advisor manages the implementation, selects and contracts all needed project assets and subject matter experts, conducts regularly scheduled milestone reports with the client.

Resource – The client's and our teamwork collaboratively to implement the solutions.

For this option, client management designates which tasks they prefer their team take responsibility for. All other tasks, including progress management, are our team's responsibility with both teams working collaboratively to implement solutions.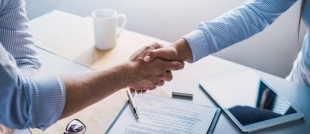 Client Delight
Our C-Level Assistance division is committed to providing Delightful Client Experiences during the entire engagement.
Delighting Clients requires a commitment to: 
The highest personal and business conduct

Consistent, timely communications

Actively listening

On-time delivery

ROI positive results

Client Delight is achieved by delivering practical, cost-effective, ROI positive solutions politely and thoughtfully to all stakeholders through the entire engagement. We measure our success by asking stakeholders for 1-5 delight scores after each project milestone.
Why Not
In an article for Inc. magazine, executive mentor James Kerr lists some of the main excuses business leaders make for not seeking outside expertise.
Two excuses that stand out on Kerr's list are cost and skepticism about the ability of outside expertise to provide meaningful assistance. Let's explore these concerns.
Cost is almost always a factor when considering ways to enhance a business. Spending capital without assurance of success is especially difficult during disruptive times.
The reluctance in seeking outside advice comes from skepticism about the quality of expertise for hire. Many times that skepticism stems from a prior negative experience with a consultant.
Why To
We and our team of Advisors are now at a time in life where we desire to leverage hard-earned experience and wisdom to assist good people in good companies accelerate the success of their growth-focused organizations. 
Thus our team is 100% focused on providing a fully measurable, positive return on investment (ROI) for every engagement. That means if our team cannot determine that a positive ROI will result, we will refuse the engagement.
We trust our commitments to positive ROI and Client Delight allows executives the comfort to request needed assistance sooner versus later.
"The fact of the matter is that we cannot function without admitting the limits of our knowledge and trusting in the expertise of others." The Death of Expertise.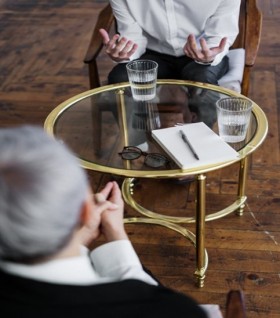 By assembling an ensemble of trusted industry leaders, our OutputLinks Communications Group is committed to making it easier and more comfortable for print, mail, and CCM executives to access proven expertise for strategic assistance. 
We would be pleased to explore how our C-Level Assistance division could support your organization in achieving its strategic objectives.
Let's Talk
We are happy to discuss our C-Level Advisory services with you. To schedule a no-obligation call with us, touch the button below:
Your Experiences
We're curious to learn what your experience has been with outside assistance. Let us know how the engagement went in the comments section below.
Also, feel free to share your thoughts on our approach to assist your organization using proven business executives versus standard consultants.
In Closing
We trust this feature story on our C-Level Assistant division provides new options to help you reposition, secure, expand, and enhance your businesses to flourish in these "abNormal" times.
We believe that new opportunities can develop from challenging situations. Therefore, we will continue offering new insights on ways to learn about new services in the industry. At the same time, stay safe and please comply with public health measures in force where you live.
Thanks for Reading.
Promoting print tech for the digital age,
Andy & Julie Plata
Co-CEOs, American Printer, and the OutputLinks Communications Group
Stay tuned for our continuing Commentary on the changing print-tec industry environment and its effect on clients, employees, dealers, partners, and stockholders in the global print industry.