Upgrading Online Product Demonstrations for 2021 and Beyond
For more
Reviewing OutputLinks Communications Group Services
By Andy & Julie Plata 
Co-CEOs
When COVID-19 hit our industry, we began searching for ways to help OEMs provide prospective buyers live, highly interactive, demonstration experiences equal to or better than face-to-face.
This article discusses the result of that search - ExhiVision.

Demonstrating to Screen-Based Audiences
As we were preparing to introduce ExhiVision, we attended numerous online demonstrations that were either product videos, or a live presenter speaking to a camera via a Zoom-style broadcast. 
The videos were often well-produced but did not provide an interactive audience experience. Most of the live presentations allowed interactivity. However, neither method provided a user experience near that of a face-to-face demonstration.
The presentations also suffered from audience Zoom-fatigue since they lacked the three essential elements of successful ExhiVision presentations:
A sales-focused storyline.
Engaging design elements supporting the storyline.
Production techniques to maintain attention and maximize information retention.
 
Ask your print technology salesperson for an ExhiVision produced demonstration.

Our ExhiVision Solution
Realizing that the three essential elements were an essential success requirement. Realizing that those three elements are very specialized skills, we decided to partner with a firm that had developed many of the most successful extravaganzas at drupa.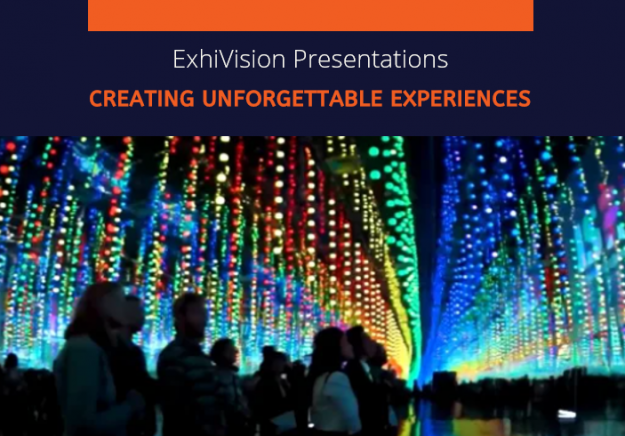 Our partnership resulted in the introduction of ExhiVision. The new service assists OEMs in developing virtual presentations with all the grandeur and results of successful live presentations.
Live Interactive Experiences
ExhiVision delivers a live, customer-interactive experience on-site and/or via screen sharing platforms. The audience sees and experiences the product demo while interacting in real-time with the presenter for Q&A and more in-depth information. One-to-one interaction throughout the demo provides a unique, memorable, and differentiated experience.
 
Online product demonstrations MUST engage prospects to retain audience attention.

For high-value equipment demonstrations, less than the best is not worth the risk. Providing a high-quality, seamless, virtual, and physical experience is critical in maintaining brand and product value.
ExhiVision's integration of live-action, video, AR, polling, and one to one interactivity turns product demos into highly engaging, storytelling, buying experiences. By providing prospective buyers a remarkable experience, Zoom-fatigue is history, and buying relationships are nurtured.

Larger Audiences
One of the biggest benefits of an ExhiVision produced presentation is the potential to demonstrate products to a larger audience both numerically and geographically. Having a well-produced, virtual option opens doors to those who would otherwise be unable to participate in person for geographical, financial, or mobility reasons. 
 
ExhiVision transfers the personal experience of face-to-face to screen-based demonstrations.

Both are Best
People have been exposed to a new way to consume information online. Some loved the online experience. Others prefer in-person experiences. A blended presentation to meet this "new normal" just makes sense. ExhiVision productions can serve online, in-person, and blended audiences to fit the needs of today, tomorrow, and beyond.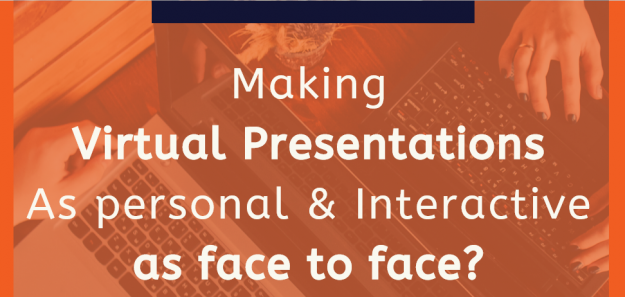 Transforming Video to Live Demos
The ExhiVision team can repurpose video demonstrations to develop professionally designed, interactive presentations. By pivoting product demos to create memorable product experiences, ExhiVision assists vendors in achieving and even exceeding their sales objectives.
Let's Talk
We are happy to discuss how ExhiVision could benefit your product demonstrations. Whether it's help upgrading a current presentation or developing a presentation for a new product introduction, we can help. To schedule a no-obligation call with us, touch the button below:
In Closing
We trust this introduction to our new ExhiVision platform provides new options to help you reposition, secure, expand, and enhance your businesses to flourish in these transitional times.
We believe that new opportunities can develop from challenging situations. Therefore, we will continue offering new insights on ways to learn about new products in the industry. At the same time, please stay safe by complying with the public health measures in force where you live.
Thanks for Reading.
Promoting print tech for the digital age,
Andy & Julie Plata
Co-CEOs, American Printer, and the OutputLinks Communications Group
Stay tuned for our continuing Commentary on the changing print-tec industry environment and its effect on clients, employees, dealers, partners, and stockholders in the global print industry.