The NextGen Series - Alma Nwajei
For more
The NextGen Series


Previewing the people, programs, and institutions that are helping populate the next generation of print industry thought leaders and change agents.

Alma Nwajei
Print Agnostic Student Becomes a Print Enthusiast After Classes at the University of Houston Digital Media Program. Next Goal is NYU Masters in Print Management.
Published Fall of 2019
_________________________________________________________________________________________
Julie: Hello, I'm Julie Plata with the OutputLinks Communications Group, and today I am interviewing Alma Nwajei, a student at the University of Houston, about her experiences in the University's Digital Media Program.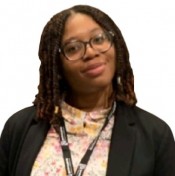 Alma: Thank you, Julie. I am an international student from Nigeria and a senior at the University of Houston. I am majoring in Advertising with a minor in Digital Media in the College of Technology.
Julie: Can you tell us more about your Digital Media minor?
Alma: The first class I took was the Printing Tour Class, where we went on tours of different printing companies in Houston. From those tours, I got to see that, "This is a pretty important industry in the world." It really influenced my decision to stay in the minor and learn more about print, which was like a whole new world for me.
Julie: What was your view of print before you entered the Digital Media Program?
Alma: I didn't think about print, to be honest. I just thought, "Okay, print is a printer in my house. I print out my project sometimes." That's all I really thought about, but after I took all those classes, I realized that, "Okay, this is a really important industry, and this is something that has been the backbone of civilization for a long time."
Julie: It sounds like your whole view of print changed. Did you have very much hands-on time with any of the technology?
_________________________________________________________________________________________________________

University of Houston Digital Media Program
Getting the right message to the right person at the right time with the right media:
Print, Videography, Packaging, eCommerce, eMedia, Photography, Simulation, App Development, Animation, Game Development, User Experience Design (UX)
_________________________________________________________________________________________________________
 
Alma: There's only so much you can learn from sitting down in a classroom and listening to your lecturer. But all my Digital Media classes have provided hands-on experiences. The most exciting thing was getting to use all the different machines and software. One of the machines we operated was a digital press, which was amazing, and I loved it. We also got to run an offset press, as well. There's only so much you can learn from the textbook and the lectures but getting to interact with the technology to make things happen is great.
Julie: I understand you will be graduating in December and then plan to pursue a Master's Degree in Publishing and Digital Media at New Your University (NYU).
It seems like the University of Houston's Digital Media Program ignited a long-term interest in print. We are pleased that young people are engaging in the University's Digital Media Program.
Would you recommend the University of Houston's Digital Media Program to students?

Alma: Definitely. Going back to the hands-on experience, I can honestly say that there's nothing like working with the technology because it sticks with you.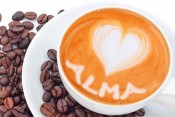 Using software like XMPie, you can do incredible things. You can put in the name of someone and their address and make a message so personalized. Instead of a junk mail message, you can call their name out and speak to them.
Just making those things work, it's completely different from just learning about them. I think that's the Digital Media Program's main selling point for me. I've taken core classes in my advertising major that do not have the hands-on experiences.
I feel that the hands-on of the Digital Media Program lets you see these things work, and when you're thrust into the real world or after graduation, you're not like, "Oh my God, what's happening?" You've seen this before, so you know what to expect, and you know what's coming, you know that you've got the skills to do it.
I think it's that confidence in knowing what you can do and what you have done, that's everything that stands out for me from the Digital Media Program. I would definitely recommend it to every student because it's an incredible learning experience.
____________________________________________________________________________________________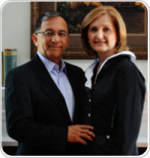 Thank you for reading. We hope this student interview was of value to your business objectives.
We invite you to share your thoughts on this topic with us.
Promoting print-tec for the digital age,
Andy & Julie Plata
Co-CEOs, American Printer, and the OutputLinks Communications Group
Stay tuned for our additional interview and videos in the NextGen Series.
For additional networking with print-tec professionals, we invite you to join us at the 'Print Industry Thought Leaders' LinkedIn Group