How Consulting Can Help Build Better Business Faster
For more
An American Printer Commentary 
By Andy & Julie Plata 
Co-CEOs 
Hi! Our goal with this article is to introduce a series of consulting focused articles over the coming weeks. We trust our Consulting Articles will be of profit-producing value to you by:
Discussing what your firm can gain by contracting consulting talent;
Providing tips on ways your firm might offer fee-related consultive services.
Consultants
Businesses will spend $251 billion on management consulting in 2020, according to the respected industry research firm IBISWorld. That's up from $173.8 billion in 2010.
According to Professor Tom Nichols in his bestselling book The Death of Expertise, "We want to believe we are capable of making all kinds of decisions." But as he states later in his book, "We cannot function without admitting the limits of our knowledge and trusting in the expertise of others."
Reluctance
Often executives resist calling for consultive assistance due to a perception that nobody else knows more about their business than they do. However, a seasoned consultant's objective is not to 'know' your business; it is to provide an outsider's perspective that company personnel would find difficult, if not impossible, to replicate.

An experienced consultant, especially one with well-earned grey hairs, can also provide cross-industry knowledge gained from past business experiences to the benefit of their clients.
This LinkedIn post discusses the Top 10 Reasons Organizations Hire Consultants.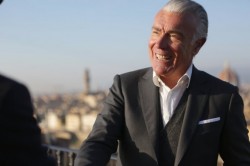 Mentor Advisor Coach
Perhaps you've just stepped into a brand-new senior position. A consultant can be the advisor you need to help you deliver timely results to your managers or investors quickly.
The consultant's responsibility is to bring a different thought process to the table and suggest improvements to the business that might not have been previously considered.
Entrepreneur Magazine Says
In general, a business consultant works with you on strategy, planning, and problem-solving. They might help you develop a business skill and grow knowledge. You might need to learn how to design a business model, create a marketing plan, or determine which marketing techniques you need to use and how to use them. Read More from Entrepreneur.
Readers' Experiences
We're interested in your experiences working with consultants. We invite you to share with us any background you or your associates may have had with leveraging the expertise of external resources. You can post them in the comments section below.
In Closing
We believe that new opportunities can develop from challenging situations. Therefore, we will continue offering new insights on finding available expertise to reposition your company and strategically grow your long-term profits.
Empowering the print message for the digital age, 
Andy & Julie Plata 
Co-CEOs, American Printer an OutputLinks Communications Group publication