50 Years Ago Laser Printers Were Nonexistent – Gary Starkweather's Tenacity Changed That
For more
An American Printer Commentary
By Andy & Julie Plata
Co-CEOs, the OutputLinks Communications Group
July 25, 2019
In our quest to honor those who launched the digital printing industry, today we present one article and one audio story of Gary Starkweather, the Xerox engineer, who persistence pushed aside his management's initial rejections to work as a team of two with his technical assistant to develop the first laser printer resulting in the Xerox 9700. Gary's invention spawned the digital printing industry and the careers of many of our readers.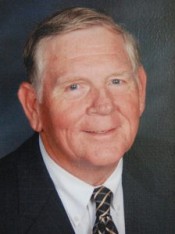 Gary Starkweather invented the laser printer while working at Xerox research labs. Xerox's 9700 laser printer became a wild hit. Early estimates projected that only 600 units would be sold but over 10,000. Starkweather's invention has been at the heart of very successful Xerox businesses serving production facilities and offices for 40 years and is expected to remain a foundational technology for years to come.
His invention spawned the digital printing industry, which today generates more than $120 billion in global annual revenues. 
Hear this Engines of Ingenuity
http://www.uh.edu/engines/epi2794.htm
Read this Gary Starkweather interview
https://digitalprinting.blogs.xerox.com/2017/06/29/marking-40-years-of-xerox-laser-printing-with-its-inventor-gary-starkweather/
 Thanks for reading. Your thoughts on this topic are appreciated.
Empowering the print message for the digital age,
Andy & Julie Plata
Co-CEOs, American Printer, and the OutputLinks Communications Group
Stay tuned for our continuing Commentary on the changing print industry environment and the effect on the print industry's employees, dealers, partners, stockholders, and print buyers.