Fraud Prevention: Invisible Dots for Documents
For more


An American Printer Commentary 
By Andy & Julie Plata 
Co-CEOs 
 
In today's insecure world where so much time and money are being spent to secure data and documents, should profit-focused printers take on that challenge?
We have all read about passports and some new currency being printed with embedded, invisible secret codes. Invisible ink printing has been offered for many years on low/mid-volume printers. So why not do it on production printers as well?
If traceability is important, invisible codes could give insight into the device and time a document was printed. Or they could confirm the numbers and characters have not been tampered with.
In a business environment where the client base is shrinking, finding ways to deliver more value to existing clients should be a primary objective.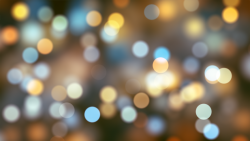 Why are not all production print providers offering security or fraud prevention options to their clients? How much more would a security-sensitive client, pay for a high-value report with embedded security codes? Probably a lot more.
One would think that a top-end UV inkjet printer from Konica Minolta, Canon, Fuji, Ricoh …  should support laying down dot or line patterns only viewable under certain conditions. By working with a printer OEM and ink supplier, a print professional should be able to determine how to create client-specific, invisible patterns on printed pages.
We assume the upcharge for the ink to be almost $0, which means all added revenue would be pure profit. 😊
Here is an interesting BBC article about how most printers have been laying down secret codes for years.  So, we know it is possible. Now the challenge is how to harness the ability for more profitable print projects.
We share this idea as a "why not," why is it not being done. Please let us know if you know this not to be possible. If your firm is already doing it, let us know how that has worked for you. If you have an idea on how to do it even better and need to connect with resources, let us see if we can assist.
Empowering the print message for the digital age, 
Andy & Julie Plata 
Co-CEOs, American Printer, and the OutputLinks Communications Group