In Memoriam: Katherine O'Brien
For more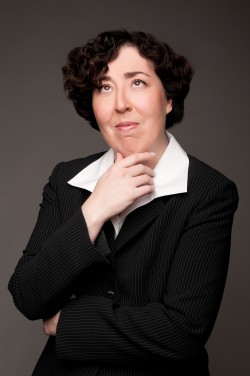 With great sorrow, Julie and I share the passing of our friend and former colleague, Katherine O'Brien.
To read the eulogy from Katherine's funeral touch here

Katherine served for 18 years as American Printer's editor-in-chief, North America's oldest publication, founded in 1883. Her reputation as the print industry's "investigative reporter" resulted from insightful questions and to-the-point follow-up queries.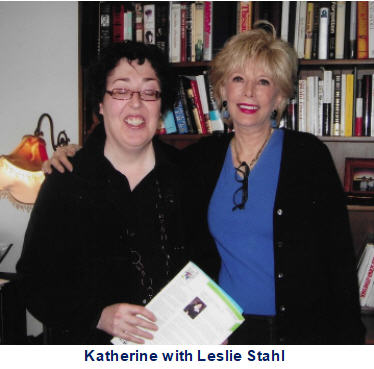 When Katherine spoke, everyone listened. "She always went beyond the vendor provide data and did deep research to provide information of strategic value to readers," said Ray Prince, one of her greatest fans.

In 2011, we learned that American Printer's owners had laid off the staff and shutting down the company. We did not want the industry to lose Katherine's journalistic wisdom, so we immediately bought the company and hired Katherine as American Printer's Managing Editor.

When Katherine joined our company in 2011, she had been diagnosed with stage 4 metastatic breast cancer two years earlier. While she traveled the world with us reporting on the print industry matters, she was also volunteering part-time with the  Metastatic Breast Cancer Network.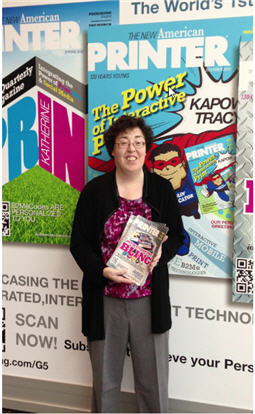 Katherine had outlived the 3-years-to-live diagnosis she received in 2009. So, in 2019, she retired from her 18-year American Printer career, to "give back" by serving as the Metastatic Breast Cancer Network's Patient Advocate.

Katherine was loved by her family, friends, and print industry associates around the world. She is no longer with us in body form. But her awesome spirit will be forever remembered by so many.
That make a difference spirit.
That be-your-own best advocate spirit.
That stewardship spirit of "giving back".
That gratitude spirit.
That living each day to its fullest spirit.
That never-give-up spirit.
 
I had the privilege of attending a Metastatic Breast conference with Katherine. I saw in person the effect Katherine's volunteering efforts and sharing her story made on women's lives.
At the conference, I met an oncologist who also presented and was a friend of Katherine's. I reached out to him to see if he would like to contribute to Katherine's memory. Here is his response: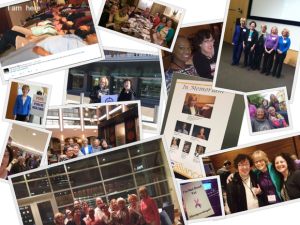 "One of the first people I met on social media was Katherine O'Brien. I had written about the way we speak in cancer-land, and she had plenty to say. She quite literally opened my eyes to the duality of words – meant to teach or comfort but could also be confusing and hurtful. She became more than just a twined (twitter-friend) – in time, she became a teacher, a colleague, and someone's voice that I appreciated greatly. I will miss her. Very Much."
Don S. Dizon, MD, FACP, FASCO is the Head of Women's Cancers at Lifespan Cancer Institute, Director of Medical Oncology at Rhode Island Hospital, and Associate Professor of Medicine at The Warren Alpert Medical School of Brown University in Providence, RI (USA). 
Please consider a donation to the Robert H. Lurie Comprehensive Cancer Center of Northwestern University for Metastatic Breast Cancer Research to honor Katherine.

Sincerely,
Andy & Julie Plata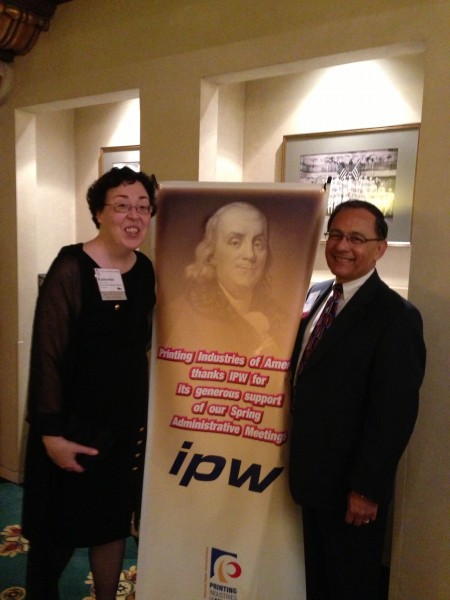 Katherine winning the Ben Franklin Award