Maximizing Upgrade ROI
For more
Discussing A Production Print Cross-Functional Analysis
By Andy & Julie Plata 
Co-CEOs
As we were considering repairs and upgrades to our home, our advisor shared that doing piecemeal repairs and upgrades was a waste of money.
His recommendation was to have a professional "foundation to roof" analysis done on our home. We agreed and that analysis found the root cause of our window problems - a defective foundation post and unsealed roofing shingles.
The result was when our windows were replaced, the wall cracks fixed, and sticking doors were realigned, we knew that our house's entire structure was now totally aligned for long-term stability.
The Lesson
A cross-functional analysis before repairs and upgrades is an ROI accelerator. 
Production Print Cross-Functional Analysis
If your company is considering ways to maximize production and efficiency, we suggest that the first step be a cross-functional business analysis.
Our OutputLinks Communications Group's Assistance Team provides a full-featured, ROI-positive Cross-Functional Business Analysis for production print operations.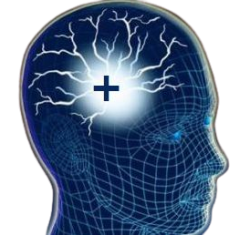 An OutputLinks Cross-Functional Business Analysis (CFBA)
Studies the five critical business areas
Encompassing your company's business and technology from the front office to the loading dock and all points in between
To determine the optimal paths for decreasing costs while also maximizing efficiency, productivity, and profitability
 
Five Study Areas
The Company      
a. Management and decision-making structure
b. Current company brand and competencies
c. Company brand and objectives over the next 3 years
The Billing and Collection Process
a. Quoting new jobs
b. Order entry,
c. Job cost tracking
d. Billing
e. Collecting past due accounts
Marketing, CCM, CX Software(s)
a. Analyze the function and use of ass installed marketing-related software
Production Operation Analysis
a. Automation and job status reporting tools
b. Hardware, software, and processes for job creation, production, and distribution
   • Production software - MIS, ERP, Workflow, Web-to-print …
   • Electronic Prepress
   • Wide Format / Signage
   • Offset Printing
   • Digital Printing
   • Mailing
   • Finishing
Warehouse & Fulfillment Analysis
a. Labor
b. Inventory management
c. Job fulfillment processes
The CFBA Deliverable
Upon a CFBA completion, the client receives an Optimization Roadmap detailing

Solution options for
► Streamlining business processes
► Maximizing production operations
► Enhancing software integrations
► Optimizing business workflow
► Minimizing production breakpoints
► Automating inefficient manual activities
The required time, people, and assets required for each option
Project milestones to track timely implementation of each solution

Roadmap Implementation
An OutputLinks Group CFBA client has the following options for implementing the Optimization Roadmap

Use their internal staff
Use another contractor
Outsource the entire project to the OutputLinks Group
Engage the OutputLinks Group to work collaboratively with your team
 

All or parts of a project can be outsourced to the OutputLinks Group
An example is a current two-year project to replace CA-Spool with IBM's Infoprint Server for a global automobile manufacturer. Ten OutputLinks Group technologists work collaboratively with the client's technologists to enhance the company's print infrastructure without interruption to printed output in offices and manufacturing plants worldwide.

Why Use the OutputLinks Group
For over three decades, the OutputLinks Group team has helped companies around the world optimize their production print environments. Our clients include a wide array of organizations including banking, insurance, government, retail, packaging, marketing, manufacturing, and production print providers.
Our licensed logos, signatures, fonts, or bar codes are seen on many of your bank statements, direct mail, stock trade confirmations, music royalties, and tax forms. Therefore, your postal carrier probably provides you consistent examples of the Software Assistance team's work.
How We Assemble Each Expert Team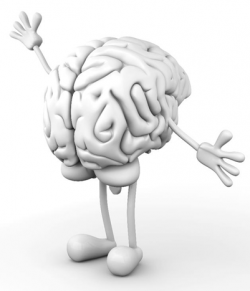 Over the decades, we established a global network of the best business leaders and technologists in print, mail, and CCM. That network includes past and current owners, technologists, and analysts who led or worked for the leading companies in the print and mail industry.
Each OutputLinks Group client is provided a Project Assistance Manager to help define and document a project's objectives, timelines, and resources. All contracting and management of the selected project experts are managed by our OutputLinks Group.
The Differentiator
Rather than force-fitting a limited roster of on-the-bench employees into a client project, we select the best experts for each project from our global network. The benefit is clients have the absolute best experts assigned to their project.
The bottom line: the OutputLinks Group provides a differentiated resource for those seeking the best combination of proven business processes and project-specific expertise.
 
The world's largest IT management company uses the OutputLinks Group for their customers' specialized print infrastructure upgrades.

Want to Talk?
We are happy to discuss how our team can be of service to your immediate or future upgrade initiatives. To schedule a no-obligation call, Click Here>>>
In Closing
We trust this article provides new options to help accelerate your upgrade objectives.
We trust our OutputLinks Communications Group's expanding services can help futurize your organization for new profit-producing initiatives.
Empowering the print message for the digital age, 
Andy & Julie Plata 
Co-CEOs, the OutputLinks Communications Group 
Thirty Years of Optimizing, Upgrading, and Replacing Legacy Software