Print Industry Consolidation: The Affect, the Trend, the Result
For more
An American Printer Commentary
By Andy & Julie Plata
Co-CEOs, the OutputLinks Communications Group
How will the growing acquisition/consolidation trend affect the long-term health of the $79.3bn print industry and its tens of thousands of stakeholders – employees, employers, shareholders, suppliers, financial partners?
Komori recently announced its acquisition of post-processing manufacturer, MBO.
Xerox is wining and dining HP shareholders as it intensifies its effort to acquire their competitor.
Commercial printers are consolidating or just closing at an increasing rate.
Software suppliers are being bought by OEMs as in Konica Minolta's purchases of MWA and ThoughtTrace/ECM.
Even font companies are in play with Monotype's recent acquisition of Fontsmith.

A Shrinking Bottomline
As the print industry continues its maturation and consolidation, fewer print companies can afford to invest in new, high-tech printers. That affects the bottom lines of OEM providers. Tighter bottom lines mean OEMs must seek less costly ways to introduce new technology – as exemplified by the growth of Memjet's OEM partner business.
What's Next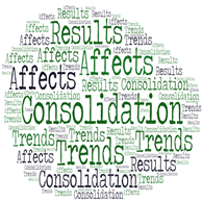 To succeed in the shrinking marketplace, OEM's must find ways to sell their printers to ever fewer print companies, many of which are having difficulty qualifying for equipment financing.
Is it possible that fewer finance-worthy, print buyer prospects drive the next phase of consolidation where OEM's begin acquiring commercial print companies?

Already OEMs are buying their customers as in the case of MPS dealers. Xerox recently purchased Heritage Business Systems and Rabbit Office Automation. Ricoh and Konica Minolta have also been buying up MPS companies over the past few years. The benefit of buying MPS companies is that those dealers will buy and sell the OEM's equipment.
Therefore, the jump to OEMs buying commercial print customers is not that great a leap. And, with some of the largest commercial printer's stock price at all-time lows, the cost of acquiring controlling interest would be minimized.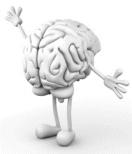 The OEM Opportunity
An OEM with ownership positions in some of the country's largest commercial printers would be able to have a guaranteed market for its hardware, software, and workflow solutions. PLUS, the OEM could establish a real-world laboratory for best-practice print technologies and techniques to meet the demands of today's print buyers. That best-practices print facility could then be used to educate brand owners and buyers of how print can be seamlessly integrated into their business needs in support of their digital media activities.
Benefit to Stakeholders
The original question we posed was, "How will the acquisition/consolidation trend affect the long-term health of the print industry and its employees, employers, shareholders, suppliers, financial partners?

Educated brand owners and print buyers will generate more business opportunities for all print companies, which can set the upward trend for print technologies. Only by creating an environment where more people know that print can help them achieve their business and personal objectives will more print be purchased.
More people buying more print, who then keep ordering more print as a result of the success print integrated transmedia projects, is the key to a thriving print industry. And, a flourishing print industry will benefit the entire stakeholder community.
In Closing
Our hope in this article was not to sell the idea of OEMs buying commercial printers but rather it was to stimulate thinking for new ways to reposition the print industry for future growth and prosperity. Let us know your ideas for stimulating that future prosperity for the print industry's thousands of stakeholders.
Thanks for reading.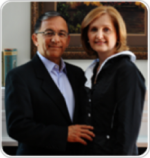 Promoting print tech for the digital age,
Andy & Julie Plata
Co-CEOs, American Printer and the OutputLinks Communications Group