Print Personalization and Customer Experience
For more
An American Printer Commentary 
By Andy & Julie Plata 
Co-CEOs 
An interview with Jacob Aizikowitz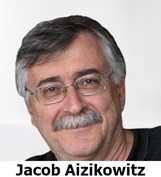 As XMPie's founder and long-time president, Jacob Aizikowitz is a recognized visionary in variable-data printing and individualized multichannel communications. His experiences, successes, and insights make him one of the most valuable members of the C-Level Assistance division at the OutputLinks Communications Group. In this role, Jacob serves as a mentor, advisor, or board member to assist senior executives and technologists in achieving their strategic objectives.

In this article series, Jacob has been reflecting on ensuring the future of print through its ability to support digital communication campaigns. A prior article in this series outlined Jacob's views from the print industry's perspective and the software market space that supports it.
Jacob's Hypothesis
Jacob hypothesizes that a little-explored factor keeps marketers from including print in their digital marketing campaigns. And that factor is print's lack of seamless integration with digital marketing platforms. Most of the software tools supporting variable-data printing are print-centric, ignoring the need to enable print to play as an "equal citizen" in digital marketing systems.
The Print Industry had experienced Myopia in the Past
The main premise in Jacob's view on what's needed for Print to flourish is to make Print play as an equal citizen in the digital media world. For as long as Print will continue focusing on creating solutions that serve the needs to the Print HW, or that ignore the extensive personalization and data and scripting taking place in the digital marketing world, Print will not capture the share it deserves.
One can look at the desktop publishing revolution and see similarities. At that time, Print was self centric. The industry focused on using their own specific tools and workflows, which were tailored to the needs of the print engines and the specialists, artisans, that knew the magic of working with the special tools from pre-press to press.
The desktop revolution broke this spell. It brought to the market technology that enabled the creators of content – authors, designers, communications-specialists, office workers, marketing professionals -- to control the process from idea to a printed page. And the print industry was not realizing that what started in 1984 is not a toy; they thought that these tools, including Postscript, are not for the professionals. They continued preferring their specialist, high-end, spaces and tools.
And we know that the democratization that desktop publishing brought about evolved into a tsunami that changed print forever; it made it accessible to the creators. Largely eliminated the black art specialists, and grew the industry (and, to a very high degree, kept it alive).
While not the same, Jacob feels that not realizing the central role of digital solutions, and the need to play with the digital workflows and not stick to things that are special to the "magical" print, is a myopia on the side of the Print industry.
The evidence shows that when you put print into the mix, you get significantly better responses.
Many industry leaders that resisted the Postscript revolution are no longer in business. This leads one to wonder which variable-data printing companies that are navigating the current print/digital landscape will be left behind.
In this article of the series, Jacob makes the point that while CMOs are aware of the value print can bring to engaging customer experiences, they are not aware that it can play as an equal citizen in their digital marketing efforts. And that sense of "print is foreign", in Jacob's view, is a main barrier for fully embracing print.
Print is tactile, so you are not immediately discarding it, you can easily share it. And it stimulates online and in-story purchasing. Research shows that that people often looked at a catalog or direct mail piece to submit an order.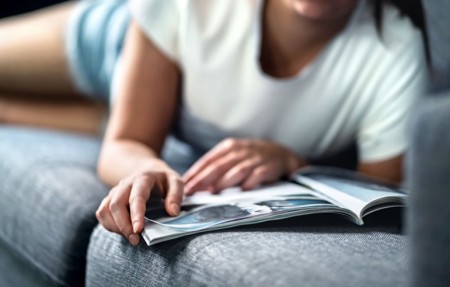 How exactly does print enhance the customer experience in ways that digital media can't? According to the Streng Agency, print advertising continues to outperform digital marketing media in several ways.
One obvious advantage is that printed collateral is more comfortable to consume than online content. In these days of pandemic-induced 24/7 connectedness, the simple pleasure of getting off the grid and reading directly from paper is a welcome respite.
Some of the unique qualities that paper-based marketing assets can offer are color, texture, and form. Printers can do more with ink than computers can hope to do with pixels.
Paper assets provide a tactile experience that texture can enhance. Choosing the right stock, embossing, raised ink, elaborate folds, and foil all offer haptic sensations that no screen or speaker can produce.
The World Wide Web and social media have brought long-form storytelling back to advertising. Print media has always lent itself to graphic design and more elaborate copy to tell more sophisticated stories. Printed materials can both reinforce and compliment messages conveyed through online resources.
Variable-data printing technologies within the printing industry have made print advertising much more flexible and adaptable. Nothing is quite as personal as receiving a message right in your mailbox. Variable-data printing enables marketers to leverage that personal touch and lift it to the next level.
There can be customized posters, micro-targeted flyers, and direct mail that is so discretely tailored from profiling that it reads like a letter from an old friend instead of a cold, steel press or a spambot.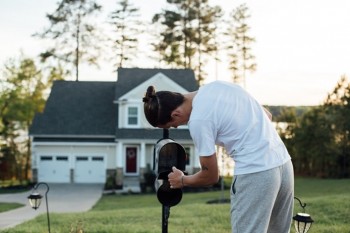 There is a great deal of promise for print technology to realize the vision of complete omnichannel marketing campaigns. Yet Jacob points to an obstacle that still seems to hold the print industry back from finding its rightful place in the future of digital marketing.
Despite all the unique opportunities for print materials to enhance the customer experience, marketers often work around print. They do this because printing systems typically reside outside their organization, and, as a result, they do not have access to the organizations data and business hub.
Jacob explains that closing this gap requires that "Variable data print composition must work directly with the rules and data that drive digital experiences." Printing companies need to make their service offerings easily accessible to marketers with the capability to work directly with their databases. Only by incorporating the digital marketing database's most current rules can print deliver on its promise of delivering a fully personalized user experience."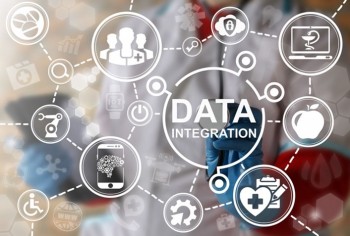 He calls on printing companies to pressure their software vendors to develop and deliver applications that enable printers to work inside their customers' databases in real-time.
The other change that Jacob calls for is for printers to learn to think and speak in the language of customer experience. Today, the goal of a unique customer experience drives most digital marketing campaigns. They craft the look and feel of that experience to align with their branding principles.
Understanding this mindset and the language that goes with it can help printers enhance their credibility and tailor service offerings aligned with marketing needs.  Sticking with the mentality that printing is separate instead of adopting the tools that the next generation of variable-data printing will offer could be the decision that puts your company out of business.
Your Experiences
We're curious to learn what your experience has been with incorporating print services into an omnichannel digital marketing campaign. What were the end customers' responses, and what was the marketers' assessment of print's contribution?
Feel free to share your thoughts on Jacob's hypothesis and whether it provides a sound explanation for the disconnect between the many benefits of print and its actual use in campaigns.
Want to Talk?
We are happy to discuss our C-Level Advisory services with you. To schedule a no-obligation call with us, touch the button below:
Feel free to share your thoughts on Jacob's hypothesis and whether it provides a sound explanation for the disconnect between the many benefits of print and its actual use in campaigns.
We are happy to discuss our C-Level Advisory services with you. To schedule a no-obligation call with us, touch the button below:
Thanks for Reading.
Promoting print tech for the digital age,
Andy & Julie Plata
Co-CEOs, American Printer, and the OutputLinks Communications Group
Stay tuned for our continuing Commentary on the changing print-tec industry environment and its effect on clients, employees, dealers, partners, and stockholders in the global print industry.