Cashing in on the This Year's Billions in Election Spend
For more

A 2020 Resolution for Printers
An American Printer Commentary
By Andy & Julie Plata
Co-CEOs, the OutputLinks Communications Group
January 16, 2020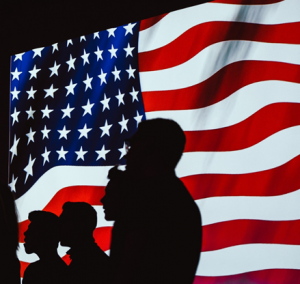 It is estimated that between $6 to $10 billion dollars are already budgeted to promote candidates across the country this year. Candidates range from national to state to county to city and even smaller jurisdictions. Every candidate's election committee is seeking the best ways to share their positions with voters.
And, printing companies have the technology to serve their objectives! What is your company's strategy for getting your piece of this enormous cash pie?
Facebook
Maybe your first thought is, all the candidates talk about spending money on is Facebook and social media. And that thought is correct, but only because they are not aware of what TODAY's transmedia print technology can accomplish when integrated with their social media campaigns.
Today is the time to invite your local political campaign managers to hear about how a Transmedia Marketing campaign can add measurable ROI to their social media spend while also reaching valuable digital-agnostic voters.
… if the print industry only gets 7% of this year's $10 billion - that equals over $700 million in new revenue!
The Social Media Accelerator - Print
Lots of money is being focused on social media, agreed, but data shows that adding smart print to social media communications campaigns drives much higher rates of return.
Printers that know how to harness the transmedia mix of social media, data, and print to reach the right audience at the right time with the right message can deliver remarkable trackable results.
___________________________________________________________________________________________________

Personalized direct mail, door tags, paper, card stock, and fabric banners, neighborhood-specific lawn signs, flags, car wraps, labels, stickers, water bottle wraps, donor updates…___________________________________________________________________________________________________
In elections over the past decade, print has not been well recognized as a critical messaging strategy platform. Since many election line workers are young digital natives, social media is second nature to them. The opportunity is to educate them with excellent presentations on the power of today's transmedia print strategies. But remember, they don't want to hear about printers, they want to know what your company can do to help them win elections.
How to Accomplish It
If your company lacks resources to create best-of-breed political marketing materials, print industry associations and suppliers should be taking a lead role in providing those business-building resources since they too will benefit from your success.
Determine who your helper prospects are and then ask them to put together a Selling to Political Campaigns playbook with samples and sales process. Those materials would be for your firm as well as for their other customers or members across the country.
Helper Prospects
Your printer, post processing, paper, data communications software, and mailing software suppliers probably all have large, professional marketing staff, and technologies capable of creating a robust set of political campaign marketing tools. If your current supplier can't help, call another supplier to see if they would like to meet to discuss your needs. Few will say no since they would see this as an opportunity to introduce you to their company and their product offerings.
___________________________________________________________________________________________________

If only a few of a supplier's clients earned a few percentages of the billions of dollars in campaign funds and bought more hardware, software services, or supplies - all would in happy ROI land.
___________________________________________________________________________________________________
Another helper prospect is a print industry association you belong to like PIA, Ing, NPOA, APT, IDEAlliance, MFSA, NAQP, IPN. Their purpose is to foster their members' success, so developing political marketing materials for use by their members should be a top priority. The benefit is that printers want to join associations that have proven track records of helping members make money.
 
Political software providers ngpvan and BlueVote and campaign management firms like NationBuilder and Outreach Strategies are always looking for more and better tools to help them sell and retain clients. Find a few in your area and educate them on using your firms' smart print technology to launch sophisticated digital interactions. Show them how they can help their client rise above the digital racket with a transmedia marketing campaign integrating the best of print and social media.
 
The Question
Many printers are already selling to the political marketspace. Primoprint and Print Place have set up their websites to attract campaigns that need printed materials. But the most significant opportunity to maximize revenue is educating and selling to campaigns that do not yet know the good news of today's transmedia print technology and how it can be leveraged for election success.
The question is, "Will your company find ways to sell into this years' $10Billion opportunity?"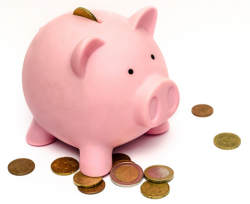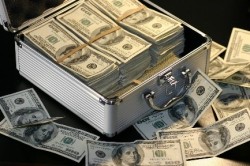 Thanks for reading. Your thoughts on this topic are appreciated.
Empowering the print message for the digital age,
Andy & Julie Plata
Co-CEOs, American Printer, and the OutputLinks Communications Group