An Alternative for On Demand Software Expertise
For more
Reviewing OutputLinks Communications Group Services 
By Andy & Julie Plata 
Co-CEOs 
Can we all agree that production print is a software dependent business?
Yes, printing presses are critical, but they cannot produce high quality, error-free, personalized output without prepress, workflow, CCM, and mailing software.
Maximizing productivity and increasing quality are a print organization's goal. And that requires up-to-date software. Leading-edge software can become a production bottleneck without consistent maintenance.
Up to Date or At Risk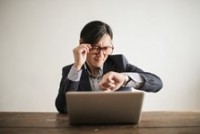 Technology needs to be kept current for a company to maintain its competitive edge and protect its and its clients' information from unauthorized access. That risk of information access greatly increased when printers began connecting online to their clients. In today's information security-conscious marketplace, online connectivity is both a benefit and a risk to the client relationship. Service providers with outdated technology are a gift to hackers who can compromise an enterprise's IT system via a vulnerable supplier.
 
Up-to-date, print-related software is vitally important to a company's success. Finding the most comprehensive, cost-effective solution is what many print companies have been seeking.

Maintenance Options
Some print operations may employ sufficient in-house skilled resources, with time available, to upgrade and replace mission-critical, print-related software platforms. However, the expense of employing an adequately skilled support team to maintain a company's entire software suite is expensive. Therefore, many companies lack the resources to proactively optimize, upgrade, or replace intricate software.
Assistance from hardware and software suppliers or consulting firms is an option. But the same costs of highly skilled employees hamper their ability to provide a full range of affordable, on-demand, subject-matter experts.
From our prior life as print providers, we had direct experience with the software cost/benefit maintenance dilemma. We knew there was a need for an alternative solution, and we decided to be that alternative.
Our Solution Alternative
To provide an alternative for companies seeking the very best in affordable, as-needed expertise, we launched our Software Assistance division.

Our ability to successfully serve clients required a talent pool of high-level expertise for the various print, mail, and CCM technologies used by print companies. To accomplish that objective, we chose to use the shared resource business model used by many of today's fastest-growing companies to create a consortium of the print software world's best technologists. And we were able to access that talent by leveraging the close working relationships we had developed operating our print-related companies over the past few decades.
The Process
Our scalable and flexible business model means we can ensure that each client has access to the right expertise for each project, regardless of the size and scope of the project.
A current print infrastructure engagement spans 2-years and involves thousands of printers, of all types, located around the world.

When Software Assistance receives a help request, they use a 2-step L&M system to scope the engagement. The L Step specifies that they listen carefully to the client's needs and objectives to assess the project's scope. The M Step is to match our independent expert consortium to each component of the project. That matching assembles the technology-specific individual or team of people needed to meet the engagement objective.
Our shared resource model benefits clients by:
Minimizing full-time employee overhead that must be added to a project;

Eliminating the square peg - round hole dilemma where a provider needs to assign employees who may not be the best fit for each specific technology;

Providing a nearly unlimited number of talented professionals from which each client project team can be assembled.
 
The team of independent experts is contracted and insured under a single OutputLinks Communications Group agreement and managed under strict project management practices.
For print-related optimizations, upgrades, replacements, or complete technology makeovers Software Assistance can do 100% of the work or provide needed support to the client's team.

A Proven History for a New Division
The Software Assistance division was birthed from another of our companies know as Computer Output Print & Internet or COPI. Over its history, COPI has assisted hundreds of companies with print-related hardware, software, and support services.
Many of North America's largest enterprises contracted COPI to assist with or fully manage their important print infrastructure projects.
One example is our Print Spool Migration Practice that has served over thirty of the largest printer producers, banks, manufacturers, and retailers. Those migration services saved each client thousands, even millions, of dollars by migrating legacy print servers to newer lower-cost options. Engagements like migrating CA Spool to IBM's Infoprint Server may last months or even years. A current multi-year engagement involves an infrastructure upgrade affecting thousands of printers around the world.
Access to that proven expertise has now been expanded by merging COPI's services with our OutputLinks communications Group's Software Assistance division.
Project Management Expertise
Each print company project is executed under the same business model, platform, and project management as we use for our largest enterprise clients.
Software Assistance's mission providing as-needed access to subject matter experts to assist in optimizing print-related technologies. Software Assistance can be engaged for projects like, but not limited to, technology evaluations, optimizations, upgrades, replacements, and complete print infrastructure enhancements.
Solution flexibility means that after our team provides the Problem Solution Roadmap, our client can then implement the solution as they choose:
Totally with in-house staff.

Partially with in-house staff with as-needed help from Software Assistance;

Fully outsourced to the Software Assistance team.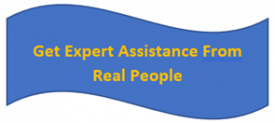 Optimization = ROI++
As stated at the beginning of this article, print organizations benefit when their software is maintained, upgraded, and optimized for maximum security, productivity, and quality. Equally as valuable as those benefits are the time that an optimized operation gains to focus on training and revenue growth.
Software Assistance's minimizes your cost of hiring, training, and retaining highly qualified technologists while providing almost unlimited access to as needed, technology-specific help.
Let's Talk
We are happy to discuss how our Software Assistance team might be of service to your immediate or future needs. To schedule a no-obligation call with us, touch the button below:
In Closing
We trust this discussion of our Software Assistance division provides new options to help enhance your print operation. Our goal is to help clients be future-ready for even greater success in the years to come.
Changing and challenging times can be leveraged for exciting new opportunities. Therefore, we hope each of our articles stimulates ideas for profit-producing initiatives.
Thanks for reading.
Promoting print's value in the digital age,
Andy & Julie Plata
Co-CEOs, American Printer, and the OutputLinks Communications Group
Stay tuned for our continuing Commentary on the changing print-tec industry environment and its effect on clients, employees, dealers, partners, and stockholders in the global print industry.