Zenger Group Delivering Customer Success with 'Smart. Print. Now.'
Next year the Zenger family will celebrate its 40th anniversary of providing premier print and marketing services to companies desiring to increase their business success. The company, which began as a traditional corner print shop, evolved over the years to a very large-scale printing manufacturer. And then in the 21st century, to meet the needs of its growing customer base, Zenger Group expanded its services and facilities to become a full-service print, marketing, and data services provider.

Today the company employs 130 full-time staff and as many as 45 temporary employees at three locations in the Buffalo, New York area.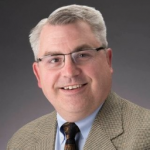 The OutputLinks Communications Group had an opportunity to speak with Steve Zenger, CEO of Zenger Group, to gain insight into the success factors behind this 2nd generation leader in the print and direct-mail service industry.
Family Traditions
The Zenger family is proud of its German heritage. Five Zenger brothers work in the business today after having learned the principles of graphic arts from their father George "Bear" Zenger.
Their parents instilled traditional cultural values such as efficiency, a strong work ethic, and being down to earth. And, those principles are what guide the company's focus on working in close partnership with clients. By taking time to understand a client's needs and objectives fully, the Zenger team can create the best strategies for meeting and even exceeding expectations.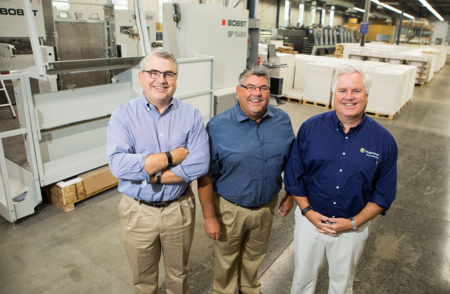 Each of the Zenger brothers is ready to pitch in whenever and wherever they may be needed. As Steve Zenger put it, "While I'm one of the owners and CEO, titles mean little here because the focus is on doing whatever is necessary in the plant or the office to make sure we have success. We all do what we need to do to deliver that success for our strategies, for our customers, and our team." 
Smart. Print. Now.
The company's business slogan is 'Smart. Print. Now.' And Steve makes it clear that the operative word in that slogan is "smart." Zenger Group's impressive growth has been the result of smartly planned organic business development and smartly executed strategic acquisitions.
Helping customers maintain a distinct market advantage drives the Zenger Group's track record of being early adopters of leading-edge technologies.

'Smart. Print. Now.' is indicative of the company's extensive technology and people investments that ensure customers receive maximum return on their print and mail investments. Helping customers maintain a distinct market advantage drives the Zenger Group's track record of being early adopters with leading-edge technologies.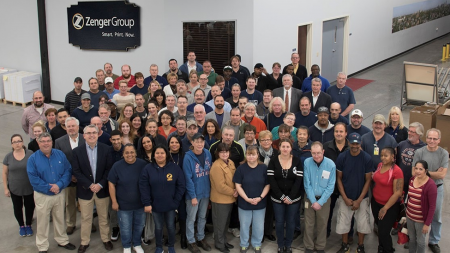 Inkjet Technology
Over his years in the business, Steve Zenger has seen his share of technology shifts that change the fundamentals of the marketplace. The company's philosophy has always been, "If we're going to be impacted by technology, it better be done at our hand, not at our competitor's hand." That philosophy is what led to the investigation of inkjet technology and the company's subsequent investment in the Konica Minolta AccurioJet KM-1 LED UV Inkjet Press.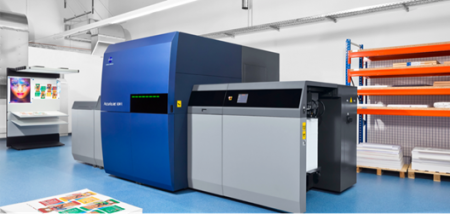 Steve considers inkjet technology to be one of the print industry's most significant innovations. "Inkjet has transcended to a revolutionary state where you're seeing, for the first time, the traditional offset business model being significantly disrupted by this AccurioJet KM-1 technology. That press, in my opinion, has a much bigger impact on how projects get executed here than in the past. It's just as much a change opportunity for existing process and business as it is an opportunity for new business. And not all devices have that impact," shares Steve.
The Konica Minolta AccurioJet KM-1 LED UV Inkjet Press allows end-user customers more creative options for getting the right message, to the right person, at the right time. 
Focus on Customer Objectives
Companies choose to entrust their high-value print and mail projects with Zenger Group because of their state-of-the-art people, expertise, equipment, and facilities. Zenger's state-of-the-art expertise transcends a variety of disciplines such as manufacturing, print, mail, color, data, and digital imaging. The company's deep understanding of data science and database management are strategic factors in providing the best possible success for client projects.
"What is your strategy, and what are you trying to achieve with our communications to move your business forward?" are the questions that help the Zenger team craft client solutions.

Solving the Harder Problems
A fundamental Zenger philosophy is to focus on addressing a client's harder problems since anybody can do the easy stuff. As Steve puts it, "We gravitate towards the more challenging types of work. This means we have customers who are asking us to do work that transcends simple ink on paper or image on paper type concepts."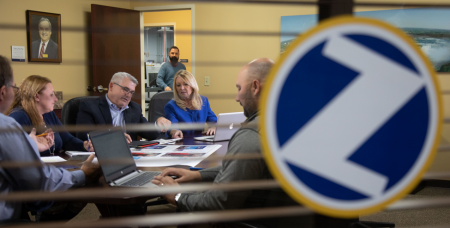 Client projects often include various data management strategies in addition to print and mail activities. For example, Zenger Group can build and maintain a master database of every market and audience contact ever made by a customer and store it in a single,  protected cloud facility.
 
By providing leading-edge, data-driven business strategies, Zenger empowers customers to take smart advantage of state-of-the-art, variable data printing technology. Steve shares, "Sometimes discrete print personalization is the most powerful because it's personalized and people don't even realize it. It's not just print for everybody. It's print for specific people with specific messages."
Steve continues, "When I was learning the business, my father always taught that a client can have a quality product, a fast product, or an inexpensive product. Pick any two of the three. But, with the KM-1, customers can now have a quality product, produced quickly and often at a lower cost."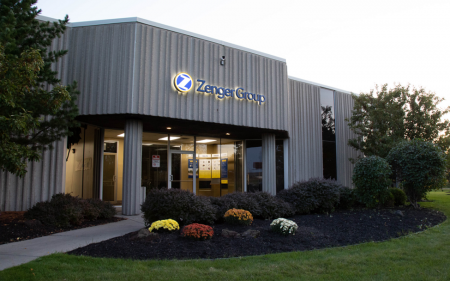 An example is a new Zenger application that produces identification cards with variable data. The cards can have round corners and die cuts, and they can be coated, and even laminated. With the AccurioJet KM-1 LED UV Inkjet Press, the Zenger team has been able to build an optimized workflow to efficiently and cost-efficiently produce very high volumes of challenging card products. That capability has translated into customers that are getting highly specialized cards, printed with unique identification attributes at the time and price that they need it.
Brand owners recognize that mailing their loyalty customers personalized coupons for multiple products increases in-store sales.

From Dream to Reality
A few years back, Steve participated in a print industry research study where participants were asked to imagine the ideal digital printing press of the future. And when Konica Minolta announced the AccurioJet KM-1 LED UV Inkjet Press, Steve realized that it incorporated all the items that defined his 'dream press,' from that study.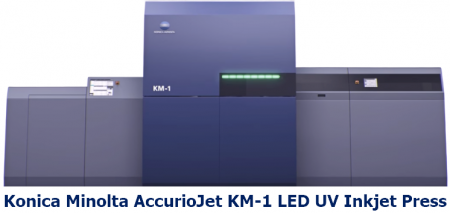 Despite it being his dream press, Steve was cautious when it came time to consider a purchase because "I'll be honest with you. I certainly had my reservations about Konica-Minolta's presence in the industrial print market."
However, further investigation into Konica Minolta, its technology, and especially the KM-1 support team of industrial print experts swayed the Zenger Group's investment decision. Steve Zenger explains, "Konica Minolta has built an organization around this machine that is well-tuned to the expectations of the industrial and commercial print marketplace. And that's not an easy task. Building an organization of that quality requires as much work, and effort, and thought, and engineering as it took to build the machine itself."
A Team Success
The Konica Minolta KM-1 team was asked to run many test jobs to see how well the press performed on specific Zenger projects. As a result, the Zenger team developed high confidence in the printer and its ability to deliver high-quality output with the needed versatility.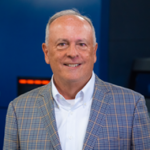 "We are proud to support the Zenger Group's mission to enhance their services for their customers," shared Bill Troxil, Senior Vice President, Strategic Business Development, Konica Minolta Business Solutions USA, Inc. "As a strategic partner, we look forward to helping accelerate the company's growth with our best-in-class LED UV inkjet technology and industrial print support team."

Smart Print Investment
Zenger Group installed its first Konica Minolta AccurioJet KM-1 LED UV Inkjet Press in their Tonawanda, NY plant this past October.
Zenger notes that the single most remarkable aspect of the AccurioJet KM-1 press was that there had been no hardware failures over the three months after the installation. That type of long-term maintenance-free operation allows the Zenger Group to ensure on-time delivery of customer projects.
"Impressive!"
Asked to choose one word to describe the relationship between the Zenger Group and Konica Minolta, Steve Zenger replied, "Impressive and then Awesome."