When You Need The Business....It's Too Late
For more
By Sid Chadwick, Chadwick Consulting, Inc.
"Optimists face the future....and know….. they can make a difference…"…Harry Smith, Journalist
INTRODUCTION:
"Organizational Design"…..should be thoughtful….should be purposeful……...
We've all heard or voiced……versions of…………
"Can we skip this week's session….we're all so busy……..?"
"I've got an important appointment…..do I have to be there…..?"
"I'm doing OK…….we're All doing OK…….why have these sessions…..aren't they expensive…?"
So what new information has been prepared? What problems not previously reviewed….are we going to present and solve….that most of us can use?
What do we Celebrate….what should we Celebrate….? (And I mean "really" celebrate…?)
Why did Napoleon know…..that men…. would die for medals……..!
Business Development Education & Training should never….. be neglected. Why…? Because when you need additional business……it's too late.
I recently received confirmation that a highly respected client's Top Sales Rep………(this is an organization with over a dozen Reps)….. is…… an……… Inside Sales Rep………..!
You could call her --- that Inside Sales Rep…..a "Type A".  She couldn't stand…….to be "average"…..She couldn't stand the "bluster" of her male Outside Sales Rep counterparts……she wanted to outdo, out-perform…. their Top Sales Rep, who had been there….. well over 15 years.
So…..what does your organization…."Acknowledge"…."Give Recognition to"…..…..each month?
For Example, "PrintInTheMix"…..has a half-dozen articles on the value of consistent color….for customers obsessive about their Trademarks…… and Packaging Designs --- that would affect many….even most…. customers, whether or not the supplier produces packaging……
However……..most of those articles………..do not pull-up the importance of knowing "what lighting" those color proofs are reviewed in……….
Do your Sales Reps, CSR's, and Production Managers………….know PrintInTheMix content…..share that content………discuss that content…..?
SUMMARY: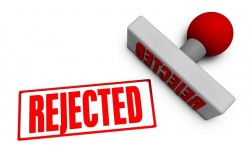 Two weeks ago, I observed Production and CSR's discuss a project that had an "OK" on the color proof………..but the finished product…..which…. after a two-hour make-ready, almost matched the color proof….. was rejected by the customer…….no one knew what lighting the color proof had been viewed under by the customer………no one had asked……..
There followed two more production runs (total of three)…valued at well over $3,700….. each…..that were rejected….before "the right questions"……… started to be asked…….
All that occurred….with experienced….should have known better…..personnel.
Understandably, the company owner….. was not "entertained"……
Now I ask, "Is there any system now in place….that prevents this development from occurring……In Your Organization……?"………………Why is that….?
Does anyone care enough…… to document this potential occurrence, and what we might learn from it…..?
"A Company's Performance Depends First of All on Its People"……………………………………………………………………The Wall Street Journal