The Great Recession of 2008...Still Haunts Most Organizations....Blind To Multiple Opportunities
For more
By Sid Chadwick, Chadwick Consulting, Inc.
https://www.linkedin.com/in/sid-chadwick-163a1a12/
"Some people believe that holding on and hanging in there are signs of great strength. However, there are times when it takes much more strength to know when to let go --- and then do it."……….Ann Landers
INTRODUCTION:
I tend to get into trouble with a client…. when I realize… I'm starting to care more about my client's business…. than they seem to care.
"Familiarity"……….. can do that to you….to any of us……
We just reviewed their 2019 Customer Survey Summary Report…. It was 46 pages….The Review lasted about 3.5 hours --- at their offices.
Their final Customer Survey Response Rate --- is about… 32%.
Their Customer Survey contains well over …500 requests --- for additional Products and Services…..from about 77 responding customers.
Customer Responses….. documented well over 500 Trade Shows being attended…..with related requests…. for increasing customers' Trade Show ROI…..
There were 38 Referrals…. offered….some of those customers can be counted on to provide… multiple…. Referrals.
In effect…that organization's Business Development Plan --- for the next 18 – 24 months --- is laid-out --- in front of them……but only…. with rigorous, disciplined…. follow-up.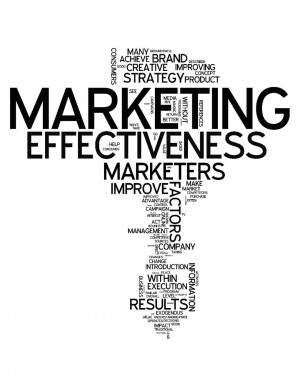 SUMMARY:
The question, the discussion --- that still haunts me…came from their President, early-on…. in our discussions: "How do I measure my ROI for this Customer Survey?"
My response…as I remember it: "I'm not sure how to answer that….I'm asking you to invest about $7-9,000 --- for an intense 90 day process --- for us to uncover something approaching $250,000-to-$500,000…. in immediate…. additional…repeatable… annual business….from current customers…..From those numbers…how would you calculate your ROI……?"
Yesterday, their V.P. of Sales, after our 3.5 hour Review of our Customer Survey Summary Report …with their President and him --- he said, "I believe we have here a minimum of $300,000 in additional business, and maybe….. more than $500,000.
Take-away's from this process and results?
What if ….our client didn't want our processes….to ask those skillful questions….?
Is this typical….that most customers only know what they buy, not what their best supplier can produce for them? (Yes…is my experience.)
What do I think the key issues are…? There are three: (1) Suppliers don't train their Inside or Outside Reps… to learn their key customer's business objectives, frustrations, and ambitions…….(2) Suppliers have little to no Self-Promotion literature, that's written from a "Customer Financial-Benefits Perspective"…and….(3) The "Great Recession's Influence" --- invisibly continues to this day --- as we are terribly blind to multiple opportunities….at our feet…. "under the surface".
"Culture eats strategy…for breakfast…"…….Peter Drucker, Consultant