Could Our Industry's Practices…Be Our Own Worst Enemy…By Example…?
For more
By Sid Chadwick, Chadwick Consulting, Inc.
https://www.linkedin.com/in/sid-chadwick-163a1a12/
"You can't win A War…By Digging A Hole…."….Bill Belichick, Head Coach,  New England Patriots, Winner of 6 Super Bowls
INTRODUCTION:
Too many companies in our great industry…. are primarily "playing defense"… every day --- Evidence indicates they don't recognize the impact and effects…of what they do, and don't do.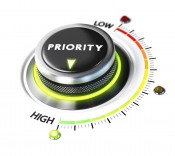 We ask customers to spend on printing. We expect customers to spend precious money…. on printing.
Yet, we seldom know our customers' top priorities or top frustrations. (Too often we only know how to, "Take down specs, turn them in for a Quote, and deliver the Quote."….There's too often nearly nothing in the Quote that explains why… we should receive the Award….other than… a "low price".)
Too many companies ….have no… or nearly no… printed self-promotion literature…… that explains…"The superior value of Print"….and…"What Economic Benefits"…"What beneficial Services"….. our company and organization can provide… ….your customers…and your Prospects.
Unique benefits of Printed, well-written, succinct copy… about the economic benefits of a company's Services --- are only understood by organizations that recognize…intuitively understand…. "Systems Theory".
In practical "Systems Theory"… an Account Executive…or CSR…or Delivery Person…. or Prepress Technician:
Learns to demonstrate and discuss, intelligently, why one (or more) of their Services --- distinguishes them --- and would improve their customer's economic performance, while pointing out multiple features… and benefits --- listed in their…. Printed brochure.
The customer's employee now has a Printed, accountable reference --- that he/she can:
 Personally read, review, study, pack in a bag for a trip or weekend, and subsequently….reread…..and follow-up….
 Discuss with another employee/decision-maker….
 Bring to a decision-making meeting, for further discussion….
Call the Print supplier --- for more details….confirm the economic benefits…..build a Team….and move forward.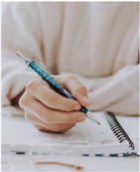 We recently finished and delivered a Customer Survey for a long-term client, who has spent serious dollars on recruitment and outside training, but "not so much" on company self-promotion literature…. or educating customers…. on their capabilities….Over the last two to three years, they've become what you and  I might term, "Internet-based junkies"…
But that's partly why we conduct Customer Surveys…..to learn what we didn't know…that can help us stop digging the hole…we didn't know ….we were digging….!.
They won't allow me….to tell you…. "everything" they learned --- that was invaluable….eye-opening…. but what I can tell you is that their Summary Survey Report…. included:
Over a 30% Survey Response Rate…! (And "NO", there was no economic incentive offered to customers… to respond…!.)
Over 500 requests for additional Products and Services. (Why…? --- because our creative design of their Survey --- provided a meaningful list of their Products and Services, which Survey respondents…. generally… did not know….. were available….but recognize they need….! )
Much of their ---"Updated"Business Development Plan….for much of the next 12-to -18 months…now includes written plans…. to educate their customers….on profound economic and financial benefits….of many…of their capabilities ….and services….
SUMMARY:
When customers, with ambitions, and frustrations --- see your excellent, thoughtful Self- Promotion Literature (No Presses…Please)…. with facts…..research studies…. Case Studies……and Economic-Financial Benefits….of Print ….over all other communication mediums….or how Print, in combination with other technologies and Services….elevates the ROI of all other communications mediums……Systems Theory….is at work….!
The examples we personally set…..set a "Ripple-Effect"…. in motion……
That's what "Systems Theory"…. is about…..How important changes occur…how important changes….are set in motion…..by the most effective, repeat activities…..
It's true with human activities…..and it's true with nature……it's how evolution of almost everything…..occurs…..
Yet, there's so much more at stake….under the surface……Major technologically- advanced countries know how to "destroy and end… computers….and computer technologies…of their adversaries"…..  but 10's of 1,000's of  Printing Presses….they can't quite reach….
Did you ever stop to think ...."that our great industry… still holds the unseen future…..of our civilization"….?
What does your company self-promotion literature…. explain…….?
"If I have seen further than others, it is by standing on the shoulders of giants…."…………….Sir Isaac Newton