…………………Is Anyone…...LISTENING…….?
For more
By: Sid Chadwick, Chadwick Consulting, Inc.
"The most important thing in communications is…. hearing what isn't said…" …………..…Peter Drucker
INTRODUCTION:
Inside Sales Teams….are designed to be pro-active with developing business….. especially from current and prospective target customers…..and neglected customers.
Additionally, Buyers want to be important….. to their suppliers….!
Every quoting opportunity does not lead to an order….but should lead to our learning more about what's important, and knowing when the next opportunity is expected to occur….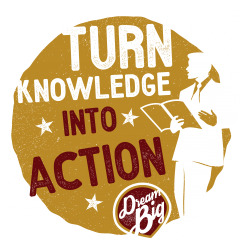 I would like to ask your CSR's and Inside Sales Team (as your most important front-line with Customers)…:
1.  Do you follow-up your Quotes, to see if :
The Quote was received?
Were the Specifications correct?
 Has your customer made the Award, yet…?
Have the Specifications changed…?
Are we still being considered for this project?
When does the customer expect to make the Award…?
Was our price within your budget…?
Would you like to make that award now….and get this project moving……(we would really like to have this project)…?
How would you like for me to follow-up…?
2. When you follow-up, do you ask any of the following?
Have you made the Award, yet….?
Have your specifications changed….?
What do we have to do to receive this project….?
You know our price was based on your original specifications….?
Did you review our Options….for saving money…?
Did you see in our Quote what we understood is important to you, that was  NOT in your specifications…..?
When is your next project….?
May I call you to check on that Project's status….?
3. When we win a project, do we:
Keep the customer apprised of the Project's status….?
Notify the customer in advance of when to expect the proof…?
Notify the customer in advance of when to expect the delivery…?
Notify the customer of when the delivery occurred, and who signed, at what location…?
Notify the customer of what we learned, that allows us to produce that project better, next time….?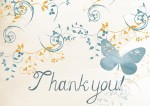 4. Whether we won the project or not, did we make the time to write a "thank you"
Note ---  for the opportunity….and their helpfulness…..?
SUMMARY:
Every project should generate additional information….that allows us to be more effective…..more proactive…..in contacting that customer….in the future…..for:
1. Being proactive, if we're listening…..which should lead to our….
Being more knowledgeable…..
Winning more work…..
2.  Is this write-up…..worth a Sales Education Meeting….discussion…?
3.  Do you "track", and report, weekly, who accomplished what?
"….Now Hear This….!.....Listening… Is The Core Competency…!"….Tom Peters, The Little BIG Things.