Alumni in Print – Where Are They Now? – Emma Lacey
The Print and Graphics Scholarship Foundation is publishing profiles featuring some of their more than 6000 former scholarship recipients. This series gives you an up close and personal insight into the thoughts and motivations of the former students who are a part of our industry today. As our current employees reach retirement and leave, replacing them becomes an increasingly important factor for many companies. Here is one story…
A Profile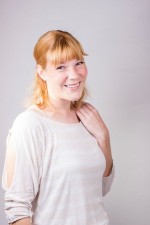 Emma Lacey attended California Polytechnic State University in San Luis Obispo. She graduated in June of 2014 with a Bachelor of Science in Graphic Communication, Minor in Photography.
How did you first get interested in the graphic arts, or decide to focus on graphic communications in school?
Since I was very young, I have always been interested in art and creativity. I wanted to major in something that I enjoyed and that would also allow me to grow my critical thinking skills and abilities. Being someone who is both passionate about art, math and science, Graphic Communications seemed like a good fit. 
Did you take any courses in high school that were related to graphic communications, or that prepared you for your planned career?
In High School I took three years of Graphic Design and was also a teacher assistant for the class over the summer and during the year. This is where I discovered how much I enjoyed the digital arts. My teacher at the time helped me decide to pursue a degree in this field.
How do you think going through your education process prepared you for the workforce?
I think Cal Poly's GRC department is structured in a great way to prepare for working in the "real world". The "Learn by Doing" motto at the school enables the students to work on projects as if they were a part of an actual company. In their freshmen year students are already experiencing firsthand the entire design to print workflow for many of the print methods. By the senior year students have the opportunity to be a part of a company that is an entirely student run print shop (University Graphics Systems). There are also many more opportunities for internships and jobs within and around the school to help hone student's skills as designers/developers, leaders, and printers.
In the Workforce Today
What company are you working for now and what types of products and services do they provide to their customers?
Right now I work for Electronics For Imaging (EFI) in Fremont, California. EFI is mostly known for its Fiery server's and software. Fiery is a software which drives digital print engines which is used by Xerox, Canon, KM, Ricoh, and many other companies to sell their products. Where I work, we create both the hardware (server) and software components for the Fiery.
What job did you first have when you entered the industry or with the company when you started, what position do you have now, and/or what else have you done since graduating?
I have been working at EFI for less than two years now. I started as a QA engineer and now I am a QA Lead, but my official title has not changed. My job is to test the Fiery software, looking for bugs. Then I help the developers find the cause and fix the issues. We work in product development so the servers and engines we work with have not been released into the field yet. Since starting I have been given the opportunity to lead several project QA teams and Quality Initiatives inside the company. This was truly a blessing as it has helped me incorporate my leadership skills from college into every day work life.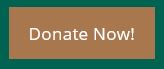 What do you think employers are looking for in today's workforce and the current industry environment?
I can't speak for other employers, but EFI is looking for critical and open minded thinkers in all departments. We embrace a culture of inclusion and diversity, having employees who come from all over the world, and look for people who will fit in well in this culture. If one can problem-solve and think creatively, then I think he or she would be suited for this industry.
Is there anything that you have found to be particularly different from what you initially expected, now that you've progressed through your work career for a period of time?
One thing I have learned is that who you work with is more important than what you are doing, in some respects. If you do not like your co-workers or managers then you will never enjoy your job, no matter how closely it reflects what you might consider to be your "dream job". What I do now is not what I was expecting to do when I graduated, but I have found that the members of my team and the managers have made my work a fantastic adventure filled with teamwork and growth. It is important to have a strong team.
Have you changed your plans or ideas about what area or type of job you might like to have since you first considered the graphic communications field and began studying for a career in it?
I have never really been certain as to what I wanted to do in this field so I don't think so. I would have liked to have been a full-on Graphic Designer at one point in time, but have since discovered that you can use graphic design skills in any position. It's important to keep an open mind when job searching because you never know what you might enjoy doing.
What do you see yourself doing a few years from now?
I would like to move into management of some sort. I enjoy working with people and advising and mentoring, so I think this is the direction to move in.
Was being a recipient of a PGSF scholarship important, or did it have an impact on your future or ability to succeed in the industry?
Receiving the PGSF scholarship was incredibly important. It helped motivate me to pursue a career in Graphic Communications.
Anything else that you would like to add?
I am very grateful towards PGSF. I would not be where I am today without this scholarship.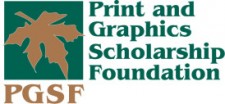 PGSF works to inform young people about the opportunities that are available in the graphic arts industry and then support them during their educational phase. To learn more about PGSF, or how you can support its work, visit www.pgsf.org or contact John Berthelsen at [email protected]. PGSF is a 501(c)3 non-profit organization and contributions are tax-deductible to the extent allowed by law.