Do We Offer…and Explain Solutions….To Unrecognized Needs…………Chapter Two……
For more
By Sid Chadwick, Chadwick Consulting, Inc.
"The people who are crazy enough to think they can change the world… are the ones who do…"……………..Steve Jobs
INTRODUCTION:
Last week, this column reported on an organization --- whose Sales Leadership had begun preparing the organization, over three previous years (--- through elevated performance goals, education & training, and elevated professional standards) -- to capture and nurture – dramatic new sources…and opportunities….for business.
From that background, at the outset of this pandemic, an unexpected and dramatic opportunity appeared – from recent customer development efforts.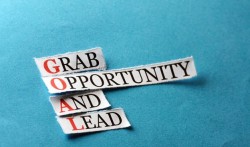 That organization's senior management --- with front-line support --- stepped-up and…. took on a project that:
(a) they believed was possible to accomplish --- but only with everyone's best efforts,
(b) they had never before performed…to that level….,
(c) brought them dramatic new streams of (surprisingly repeat) new revenue, and that…
(d) changed…. their self-identity.
Now here's Your… potential surprise:
It's my opinion that same opportunity… exists… today --- for almost every organization reading this column… from American Printer:
Today's Opportunities – and – Repeating…. Business Conditions…include :
Our country is in the midst of a "once in a century" pandemic (with over 1,000 dying - each day) --- that calls for almost everyone -- to be socially distanced….and to adopt strict public health recommendations …especially at work…at home…and… as we travel day-to-day.
Most organizations, of all sizes, traditionally -- host holiday events during upcoming holidays. Those events tend to be "expressions of appreciation" -- from senior management --- for the work and dedication of Employees --- contributions of Customers --- and Suppliers.
This year, with this pandemic --- those group events… are predictably --- canceled.

Yet

….

A few insightful, thoughtful organizations are…at this moment…. discussing "Unique Gift Packages"…as alternative expressions of appreciation… to their Traditional Holiday Events…..
Additionally, if you "Research your public Databases"… how many Advertising Promotion Organizations -- are within 10 – 15 miles of your plant, the answer often… is….Dozens….!

Note

: Those Advertising Promotion Organizations have precious resources --- that you probably don't have:  A Customer Database….and… Supplier Resource Experience….!

And

….at least one-third of those Advertising Promotion Organizations… have senior management, looking for an "Exit Plan" --- without a Succession Plan…in place at this time…..!
SUMMARY:
Most of your customer organizations……… want fewer suppliers.
Most customer organizations want suppliers who can provide… Resources… and Solutions… including talent, creativity… and… proactive… thoughtfulness….!
This pandemic is loaded with opportunities…..if you're asking, "Who's crying in pain… and wants Solutions…..to previously unsolved needs…and pain….?"
"People don't know what they want...until you show it to them….and….I'm convinced that about half of what separates successful entrepreneurs from the non-successful ones… is pure perseverance."………Steve Jobs